Police: Dad left 4-year-old in car outside Twin River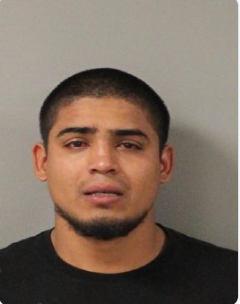 LINCOLN, R.I. (WLNE) – According to Lincoln Police, 27-year-old Jose Funes locked his 4-year-old daughter inside his car while he was inside Twin River.
The engine was off, police say, and the temperature outside was 36 degrees. She was left alone at least thirty minutes.
Twin River security discovered her around 10:45 Saturday night.
The officer alerted Lincoln Police and they rescued the child from the car. Meanwhile, officers found Funes inside, and say he seemed drunk, but acknowledged he left his daughter in the car.
Twin River spokesperson Patti Doyle says the company does their best to catch these incidents as quickly as possible, and has a fully-staffed security team that patrols the parking areas and the casino itself.
This is the second child neglect incident at Twin River in the last three months. In August, Halston Borglund was charged when Twin River security discovered her 3-month-old girl left in a running car.
She told police she left the baby so she could run inside quickly. But security video shows she went inside an hour and a half earlier.
©WLNE-TV 2018