Police Escort Nearly 400 Students Out of URI Library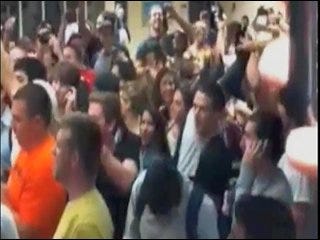 A study session at the University of Rhode Island gets out of hand, as police had to escort close to 400 students out of the library.
A video is making its way around youtube, and Facebook, showing close to 400 rowdy Rhody students chanting on the second floor of the URI library. It's a scene that looks more like something that would be scene at a rock concert, and a place reserved for studying.
ABC6 Reporter Erin Logan has more…