Police, faith groups take part in non-violence vigil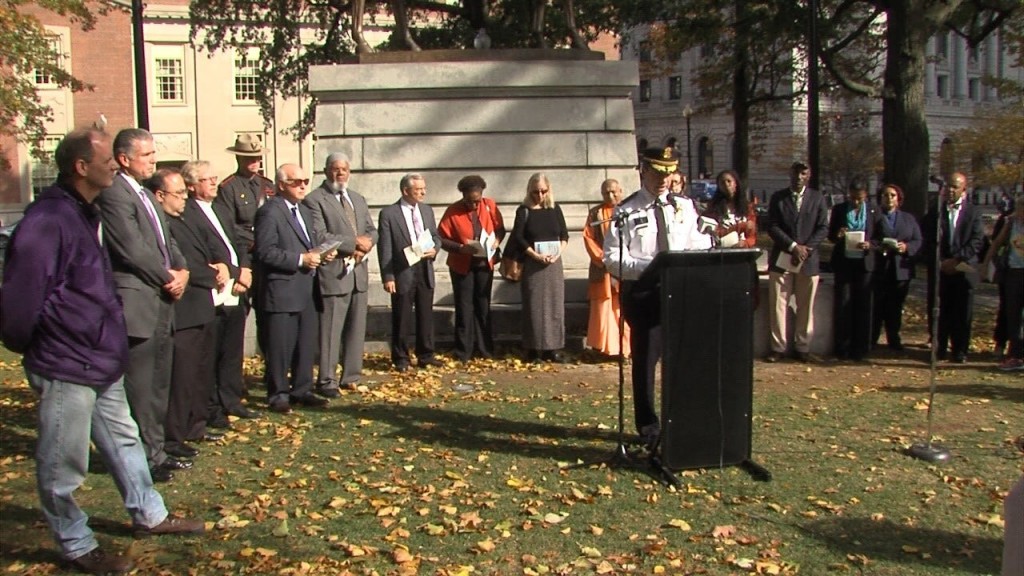 By Alana Cerrone
acerrone@abc6.com
@Alana_Cerrone
Providence Police joined local faith and community leaders at a non-violence vigil, where organizers say they want to stop violence through understanding and collaboration.
Speakers read aloud names of officers killed in the line of duty, as well as civilians killed in interactions with police in incidents across the country.
Organizers say this vigil represents the partnership between police and faith-based groups here in Rhode Island, and that may be something to be proud of.
"We can always do better and I think if you look around the country we are doing it better…than most."
The next step in this collaboration is a dialog session in the beginning of December where people are invited to share their concerns.
© WLNE-TV 2015