Police find missing 4th grader after two hour search in the woods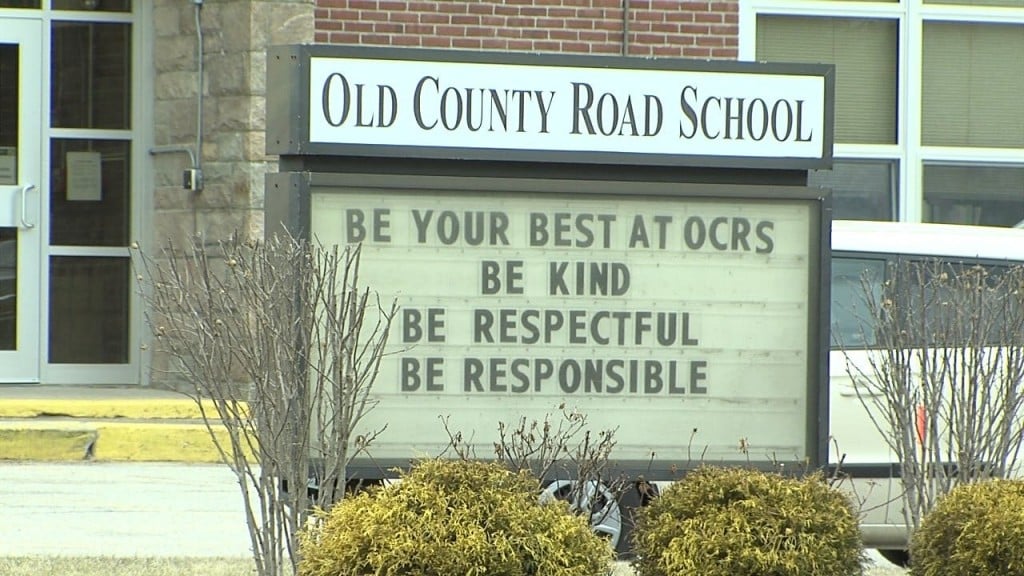 Twitter: @BComakABC6
SMITHFIELD, R.I. (WLNE) – A Smithfield girl is home safe Wednesday night after walking off school property at Old County Elementary in the middle of the day.
It was around 1 P.M. as recess was wrapping up that that child was coming off of the playground and instead of going into the school with her other classmates, walked into the woods.
"There is more woods back here than people might know," explained Superintendent of Schools Judy Paolucci. "And so she walked off into the woods and probably didn't realize she'd get us much attention from that as she did."
According to school officials the little girl told her classmates she was planning to walk into the woods during recess. Those students wisely alerted adults shortly after.
"So they reported it right away and we immediately got into action to find the student," said Paolucci.
Thus ensued a two hour search for the fourth grader which involved nearly 40 first responders from different agencies, sing ATVs, K9s, and a drone to help locate her.
"We figured if we could flood the woods with with police and fire, we were going to find her fairly quickly," said Deputy Fire Chief Steve Quattrini.
Thanks to residents who had spotted her and notified police, officers located her a few minutes later in the woods behind someone's home.
"Even though we were notified right away, went into the woods right away, a small child can get through those woods pretty quickly," said Paolucci.
As for how this could have happened in a school setting, the superintendent says they do everything in their power to prevent things like this from happening but have procedures in place in case it does.
"It always can happen," said Paolucci. "Eyes are always on our students. But there are much more of them than there are of us."
Michelle Jackvony lives across the street. Her children used to go to the elementary school.
She says the kids shouldn't be allowed to play so close to the woods if it's so easy for them to walk off.
"I understand there is a lot of kids to watch on a playground but the woods back there are huge," said Jackvony.
The little girl was examined and promptly returned to her parents around 3 P.M.
"She's perfectly fine, she just made a bad decision today," said Quattrini.
ABC 6 did reach out to the parents of the little girl but they did not wish to comment.
©WLNE-TV/ABC6 2020