Police ID man killed after car rolled into flooded area, driver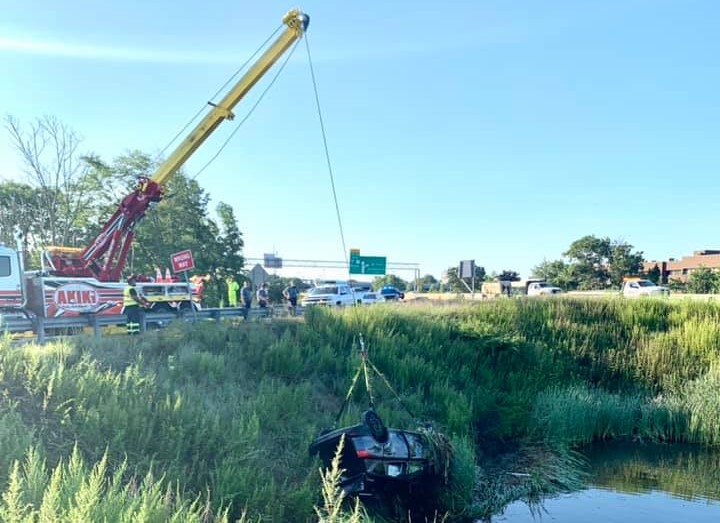 DEDHAM, Mass. (AP) — Police have released the names of the driver and passenger involved in Saturday's rollover crash in Dedham.
Liam Fitzgerald, 27, who was a passenger in the car, died after being taken to a nearby hospital, State Police said on Sunday.
Arkeem Samuel, 28, who was driving the car was treated and released from a hospital, police said in a statement.
Police determined that Samuel had been driving drunk.
He was charged with the following:
1. Felony motor vehicle homicide while operating under the influence and operating negligently;
2. Operating under the influence of liquor;
3. Negligent operation of a motor vehicle; and
4. Marked lanes violation.
The car was headed northbound at the University Avenue exit when it rolled over and ended up submerged in several feet of water between the roadway and the exit ramp, according to police.
Troopers responded to the crash around 4:20 a.m. and went into the water to pull the men from the car.
State Police and the Norfolk District Attorney's office are investigating the crash.