Police ID victims of triple fatal crash in Pawtucket, charge driver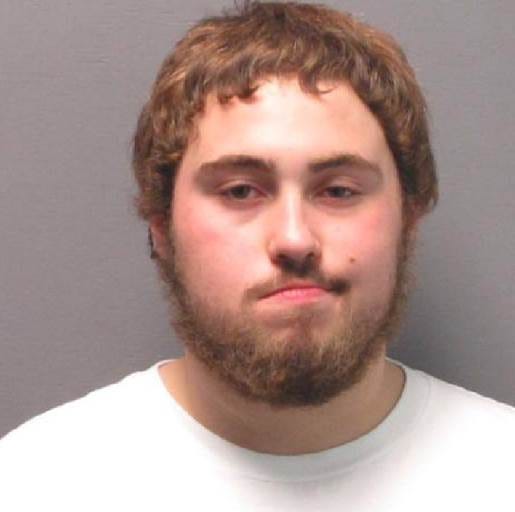 By: News Staff
Email: news@abc6.com
Twitter: @ABC6
PAWTUCKET, R.I. — Police have identified the three women who passed away after the car they were in hit a pole and split in half on Walcott Street in Pawtucket early Thursday morning.
According to Police, Fatima Rosa, 22, Emily Howell, 20, and Theresa Leary, 24, all of West Warwick were inside a black Nissan Altima when it crashed around 12:15 a.m.
All three women were ejected from the vehicle, authorities say. Howell and Leary were pronounced dead on scene, and Rosa was transported to the hospital where she was pronounced dead by medical personnel.
The driver, identified as 21-year-old James Belanger, survived the crash and fled the scene.
He was found a half a mile down the road in the area of George Bennet Way and Division Street; with bloodshot eyes, smelling of alcohol, and blood on his clothing.
The male in the passenger seat survived and fled the scene as well. He was located quickly by Pawtucket and taken to the hospital for treatment of his injuries.
Friends identified one of the victims Thursday night as Fatima Rosa, nicknamed 'Fatty.'
She was described to ABC6 News as bubbly, smart and was reportedly very much in love with her fiancé.
"It was a shock and surprise. I've just never seen a car split in half before. And when I found out it had five people in it, god bless them," said Bob Carvalho who witnessed the aftermath.
"For it to only be one car people were wondering if it was a police chase, if it was somebody chasing them or what," said Mason Catallozzi, who also witnessed the aftermath.
"It was just incredible, incredible because you're getting up getting ready to work make your money feed your family and then you just see a car in two pieces," said Catallozzi.
The cause of the accident in under investigation at this time. Police do believe speed and alcohol were factors in the crash. They are also investigating why the two men in the car fled the scene.
According to Antonio Pires, Mayor Grebien's Director of Administration, only the male in the passenger seat was wearing his seat belt.
Pires added that because of the disturbing scene, Pawtucket Firefighters will be offered counselors to overcome the traumatic experience.
Belanger, who is currently at the hospital, was found with 1.1 grams of cocaine and 15.1 grams of marijuana on his person at the time of the crash.
He was arraigned from his hospital bed on the following felony charges:
3 counts of duty to stop, death resulting

3 counts of driving to endanger, death resulting

1 count possession of cocaine

1 count of driving while in possession of a controlled substance
Strongly believing alcohol was a factor, there is a pending DUI death resulting charge, depending on the outcome of a toxicology report.
Lastly, Belanger was cited for the possession of marijuana, and held on $125,000 bail with surety.
The Pawtucket Police Department is seeking any information regarding this crash, and asks if anyone with any information to come forward.
©WLNE-TV / ABC6 2017