Police identify 14-year-old who died snorkeling in Narragansett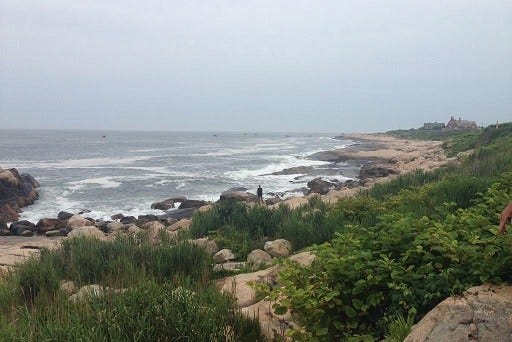 The 14-year-old snorkeler who died after being pulled from the water off the coast of Narragansett has been identified as Maia Stanton of Southfield, MA.
Stanton was snorkeling with her dad off of Newton Rock when she went missing. She was found three hours later about 50 yards from the shore.
In the wake of the tragedy, an outpouring of support for Stanton and her family can be found all over social media. One woman, posted a YouTube video of a snap chat that Stanton had sent earlier that day. In the info of the video that poster wrote that Stanton was "Doing something she loved with one of the greatest loves of her life."
As for the area in Rhode Island where this tragedy occurred, many say it is known to be a dangerous spot for swimming.
"You don't want to push it," said Peter Fitzpatrick. "I'm a surfer and I'm a strong swimmer, but, there are some areas that I just have to respect."
A town councilor we spoke with says they are looking to put up better signage in the area to alert swimmers of the dangers.
That councilor also say he'd like to urge swimmers who do decide to brave those waters to wear life vests.
© WLNE-TV 2015