Police Identify Man Killed in Garage Accident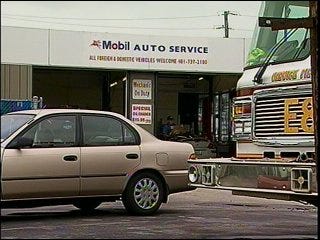 Warwick Police have identified the man killed in a lift accident at a Mobil service station Wednesday.
48 year-old mechanic Roger Khoury of Warwick had a car up on a hydraulic lift and was working underneath it when it slipped off, crushing him. He was pronounced dead at the hospital.
Warwick Police say the car wasn't properly secured on the lift and have termed it an accident.