Police identify man who died after crashing into Cranston home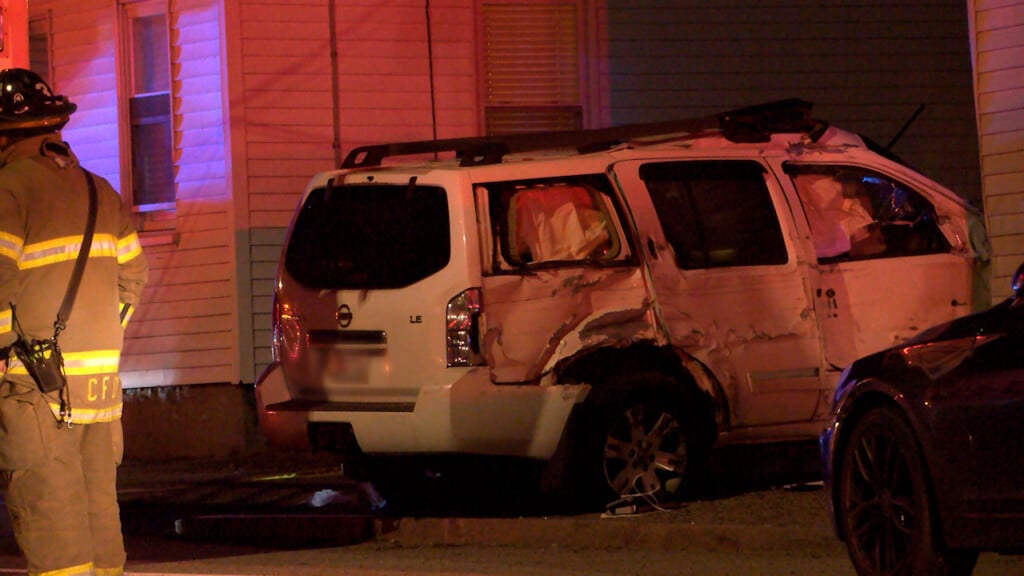 CRANSTON, R.I. (WLNE) — Cranston police on Thursday identified the 73-year-old man who died after crashing into a home.
The crash happened at about 9 p.m. Wednesday on Dyer Avenue.
Police said Guido Romano, Jr. was driving a 2008 Nissan Pathfinder south on Dyer Avenue, when he hit an unoccupied parked car in the breakdown lane in front of 699 Dyer Ave., causing him to veer off and cross the center line.
Col. Michael Winquist said Romano, who's from Cranston, then entered the driveway of a home at 712 Dyer Ave., hitting another unoccupied parked car before crashing the side of the two-family home.
Winquist said the home was occupied at the time of the crash. No one inside was injured.
Rhode Island Energy cut power to the home because of the Pathfinder hit an electrical meter, said the colonel. Those occupants were temporarily displaced.
Winquist said speed or alcohol wasn't a factor in the crash.
Romano's cause of death wasn't immediately released.
No further information was made available.