Police identify suspects in 2 Fall River shootings they say are connected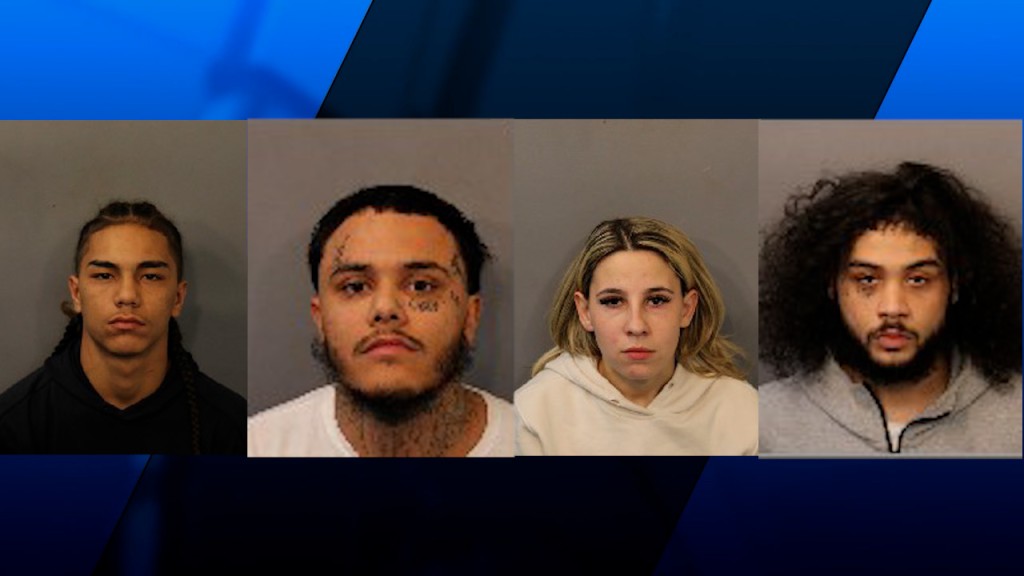 FALL RIVER, Mass. (WLNE) — Several people are facing charges after recent shootings in Fall River.
Police said the shootings took Friday afternoon in the area of Locust and Linden streets and another shooting took place Sunday in the area of Chaves Market. No injuries were reported in either shooting.
Police determined the two shootings were connected are filing charges against four people.
Erick Cora-Acosta, 18, has been charged with carrying a firearm without a license, discharging a firearm within 500 feet of a dwelling and attempt to commit assault and battery by discharging a firearm for the shooting near Chaves Market. He was taken into custody Monday.
Steven Redondo-Morales, 20, is facing similar charges for the Friday shooting. He has still not been apprehended.
Brendan Binding, 25, and Savannah Soares, 26, are both being charged with witness intimidation.
Police are asking anyone with information about Redondo-Morales' whereabouts should call the Fall River Police Department.