Police investigate fatal crash in Mansfield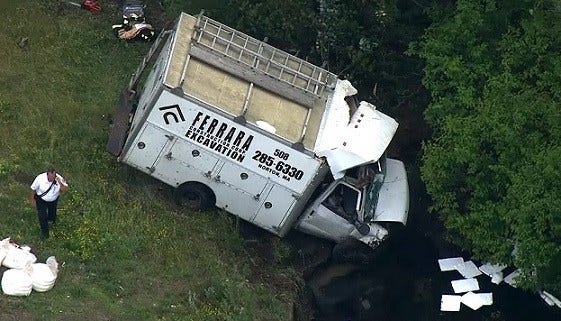 By News Staff
news@abc6.com
Massachusetts State Police are asking for help in identifying a vehicle that may have led to a fatal rollover crash in Mansfield.
The accident happened around 3:15 p.m. Monday on 495 south. Investigators say that 55-year-old Bruno Ferrara, of Norton, lost control and crashed the box-truck he was driving in a wooded area near Exit 12. Ferrara was extricated from the vehicle and taken to Morton Hospital where he was pronounced dead.
The exact cause of the crash is uncertain, but witnesses tell police that a red vehicle may have cut off the box-truck before the accident.
Anyone with information about the red vehicle or the crash is asked to call Massachusetts State Police Barracks in Foxboro at (508) 543-8550.
© WLNE-TV 2015