Police investigate sex assault complaint against 2 PC basketball players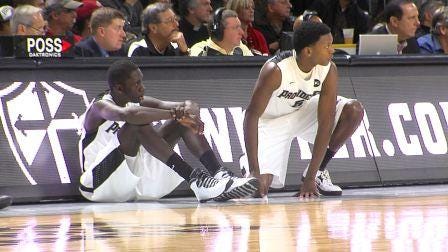 By: Matt Blanchette
Reporting By: Melissa Randall
As Providence College prepares to play North Carolina in the NCAA Tournament, two freshmen players suspended before the season started are now being investigated on sexual assault charges. This story was first reported by the Wall Street Journal.
The school took immediate action against the two players, freshman Brandon Austin and Rodney Bullock. Both were suspended three days after a student reported to the school she was sexually assaulted back in November. According to the Wall Street Journal, the alleged victim went to Providence police, "a few weeks ago."
They are not investigating.
PC said at the time Bullock and Austin were suspended for not "upholding their responsibilities as student–athletes."
Austin transferred in January to the university of Oregon.
Bullock remains with the team, but is suspended for the season.
In a statement on Tuesday, Head Coach Ed Cooley said he was "saddened by the situation," but expects PC's athletes to meet the highest standards on and off the court.
The following is a direct quote from the Journal article:
"Bill Lynch, an attorney representing Bullock, acknowledged Tuesday that Bullock had been accused of sexual assault. He said the Providence College investigation of the complaint was carried out by a former member of the Rhode Island State Police who leads such inquiries for the school. "After this extensive review and this hearing process in which everyone participated, the penalty meted out was the only one meted by the school, and I think that speaks volumes," Lynch said."
He said his client hasn't been questioned by police.
The Friars play North Carolina in San Antonio on Friday.
(C) WLNE-TV 2014
Follow us on Twitter @mattblanchette and @MelissaARandall