Police investigating after Cranston church vandalized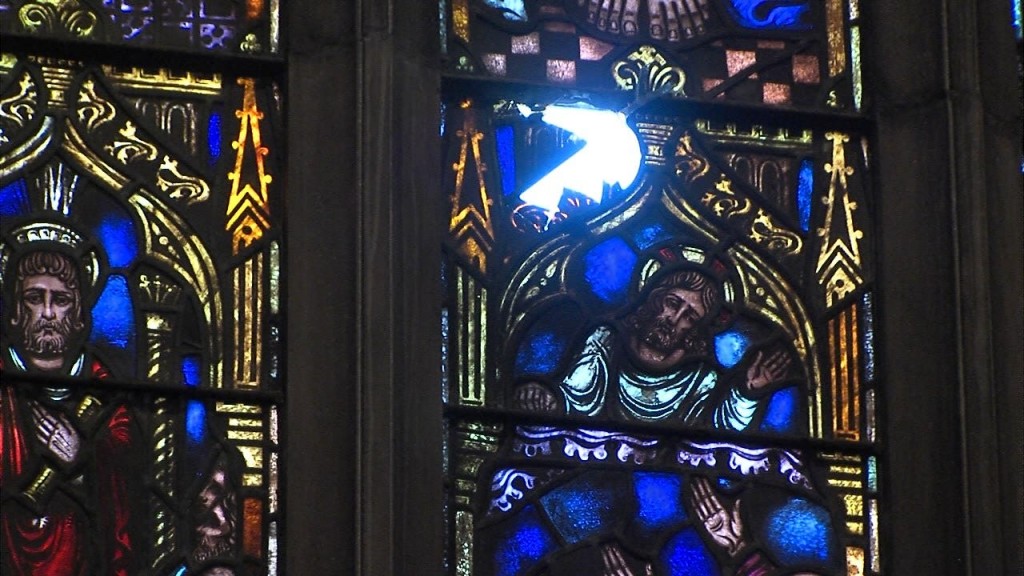 Twitter: @BComakABC6
CRANSTON, R.I. (WLNE) – Cranston police are searching for the person or people who put a rock through a stained glass window at St. Paul Church on Warwick Avenue.
Father Adam Young said he had just returned to the church Thursday morning after being away on vacation when he found something he was not expecting.
"One of the employees noticed that there was glass all over the pews," said Young.
The glass came from the priceless and almost century old stained glass windows that cover the sanctuary.
"It's supposed to teach us about our faith through the beauty of the art," explained Young. "So they're very important to us."
They also found a gigantic rock in the pews. Further investigation showed there were several attempts to break more windows all around the church.
Father Young thinks the rocks came from the rock garden across the street.
"Unfortunately there are not cameras but you can be sure there will be after this," he said.
He says it may unfortunately be a sign of the times.
"With people losing that sense of what is sacred and what is important, they might not have so many scruples breaking a window," said Young.
What's his message to whoever did this?
"Whatever their struggles, whatever led them to do it, I hope they find peace," said Young. "I just feel bad that some members of our community are going to be hurt by it."
Father Young estimates the glass will likely cost thousands to replace.
If you have any information about who may have done this, you can call the Cranston Police Detective Division at 401-942-2211.
©WLNE-TV/ABC6 2019