Police investigating shooting that left two men suffering from gunshot wounds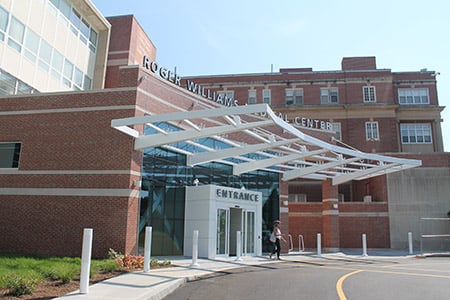 PROVIDENCE, R.I. (WLNE) – On August 25 at approximately 11:24 p.m., Providence Police responded to Roger Williams Medical Center for a report of two males arriving with gunshot wounds.
According to hospital staff, the two victims had been dropped off ten minutes prior, and also told police that they had seen an older model sedan which appeared to be looking for the two victims before driving away at a high rate of speed.
The first victim was a 16-year-old male who suffered a gunshot wound to his right foot.
The second victim was 20-year-old Devonte Texeira, who was suffering from gunshot wounds in his left upper arm and left ankle.
According to police, a witness said to have observed a large crowd in a parking lot on Smith Street.
The witness stated that she heard multiple shots fired, and the crowd dispersed.  Shortly after she observed a dark green older model Honda Civic circle the area of 495 Smith Street.
The investigation remains ongoing.
© WLNE-TV 2020