Police investigating threat made against Elorza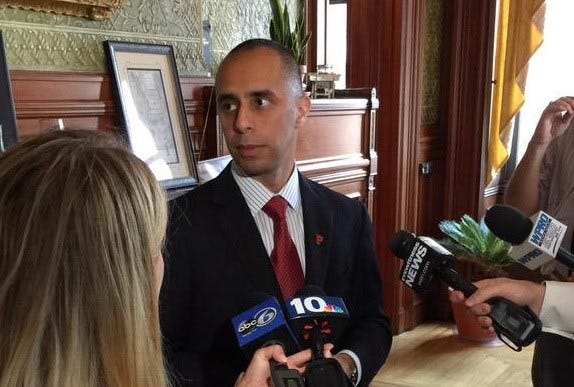 By News Staff
news@abc6.com
The Providence Police Department is investigating after a threat was made against Mayor Jorge Elorza on social media Monday.
Elorza's press secretary, Evan England, has confirmed that police have launched a criminal investigation following comments made in a firefighter's Facebook group threatening to burn down the mayor's home.
It is unclear who exactly wrote the threatening posts but Providence Firefighter Union leader, Paul Doughty, said on Twitter that "Providence firefighters are against anyone burning down Elorza's house," before changing the tweet to, "anyone's house." The Facebook posts have since been deleted.
Doughty said Tuesday morning the union has hired a security firm to keep watch of the mayors house until the investigation is complete.
The investigation is led by Public Safety Commissioner, Steven Pare, who says the department takes threats seriously.
© WLNE-TV 2015