Police: K9 needed to take down suspect in Jamestown break-ins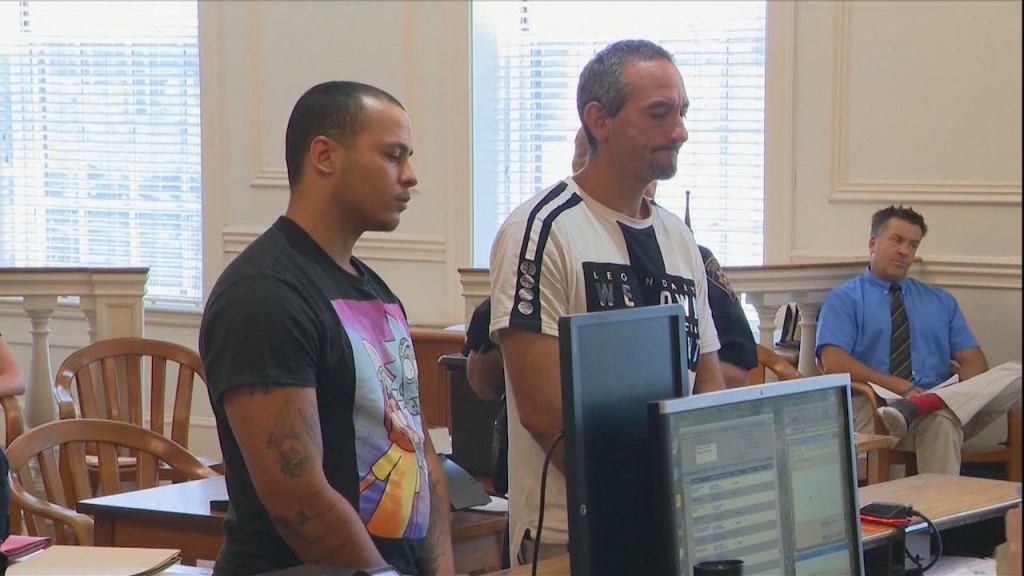 Vivid new details were announced at a public hearing in Jamestown Thursday, in the moments leading up to the arrest of two men charged in a rash of home break-ins.
Chief Edward Mello met with community members after the men were arrested Monday to answer any questions.
John Young, 26, of Providence and Thomas Pleau, 43, of Woonsocket were charged for breaking into six homes in just an hour.
Chief Mello said that was about the same number of break-ins Jamestown saw in all of 2017.
Jamestown Police responded to a report from a home on Lawn Avenue that had allegedly been broken into. The owner of the home confronted the suspect, who then fled the scene on foot.
The car the men were driving was being tracked by GPS from Sutton Police, after they obtained a warrant.
Around the same time, authorities were informed about a vehicle discovered near Intrepid Lane that was believed to be involved in previous break-in cases in the area.
Police stopped the vehicle and arrested the operator, a man named John Young, 26, for being in possession of stolen property. The chief said the back of the car was packed with things that "should not be there," such as jewelry boxes
Shortly after these events, police responded to reports of a another suspect spotted on Intrepid Lane.
Chief Mello himself confronted the other man, Thomas Pleau. Mello told residents Pleau was carrying a small gym bag when he ran off from the chief.
Mello said because of the unknown risks, and the possibility of Pleau being armed, he had to terminate the chase.
He called in a K9 officer from state police who tracked Pleau through several backyards before he was spotted under some brush. Pleau then tried running off again, and that's when the dog took down the Woonsocket man who suffered superficial injuries from a bite.
"To experience that level of crime in that short period of time, it's alarming to folks," Mello said.
Because it is so alarming, Thursday's meeting was held for transparency and to inform residents on how they can prevent break-ins in the future.
Many came to find out why Pleau and Young committed the crimes.
Chief Mello said it was to fuel their drug habits.