East Greenwich Police Lieutenant pleads not guilty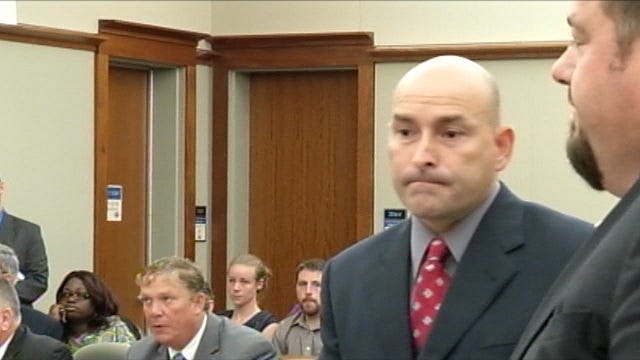 By: ABC6 News Staff
UPDATE:
WARWICK, R.I. (AP) _ A 46–year–old East Greenwich police lieutenant has pleaded not guilty to assaulting a man being held at the police station. Lt. Paul Nahrgang was charged last week with disorderly conduct and simple assault. He entered not guilty pleas to those charges Tuesday in Kent County District Court.
Nahrgang is accused of using excessive force on May 22 while in a cell block processing area on a man who was being held on a mischief charge. The name of the alleged victim has not been released.
Nahrgang has been a member of the force for 10 years and is suspended with pay. He has not commented publicly on the arrest.
(c) 2013 WLNE-TV/ AP
An East Greenwich Police Lieutenant accused of beating up a suspect in his custody is due in court Tuesday. Paul Nahrgang, 46, is scheduled to be arraigned. He was arrested last week after police say he was caught on video back in May grabbing a 44-year-old suspect around the neck while he was being booked at the police station.
Nahrgang's arrest followed a Rhode Island State Police investigation. He is suspended with pay pending that investigation.
His arraignment will be held at Kent County District Court.
(C) WLNE-TV 2013