Police: Man assaulted ex with knife before stabbing himself, both hospitalized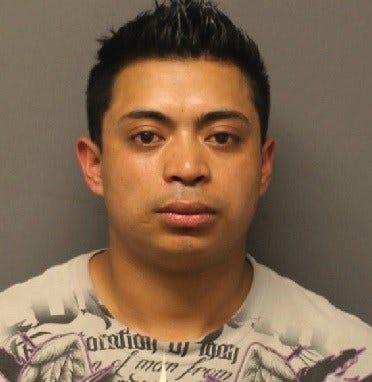 By News Staff
Central Falls Police are investigating a stabbing that sent a man and a woman to the hospital Thursday afternoon.
ABC6 is told the incident took place on the second floor of a Brook Street apartment around 3:00 p.m.
Police say the duo involved in the stabbing had previously been in a relationship.
The 25-year-old man, identified as Esbin Pineda, allegedly took a knife to the woman's face, and then turned that knife on himself, slitting his wrists before stabbing himself in the stomach.
Police say that the child of the victim, a little boy, was in the apartment at the time and witnessed the incident. Fortunately, the child was not harmed.
Both were rushed to the hospital but the extent of their injuries is unknown at this time.
Pineda was arraigned early Friday evening, charged with domestic assault with a deadly weapon, felony assault with a dangerous weapon, and violation of a restraining order.
He is still being treated at Rhode Island Hospital but is in custody of the Rhode Island Sheriffs.
The victim, 19, is also being treated at Rhode Island Hospital.
© WLNE-TV 2014