Police: Mass. Parade Crasher to Face Charges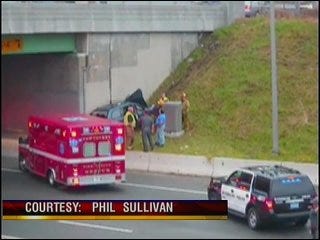 RANDOLPH, Mass. (AP) – Randolph police say a woman drove through the town's annual parade, narrowly missed spectators and continued to drive to Rhode Island before crashing her car.
Randolph Police Chief William Pace said they have a warrant to charge 40-year-old Gloria Hodge with assault with a dangerous weapon, driving to endanger and failure to stop for a police officer.
Police say the Providence woman drove through the barrier into Randolph's "Night Before the Fourth" parade on Sunday, narrowly missed spectators as she cut through the procession, then continued to Interstate 95.
Police followed her until she crashed in Pawtucket.
Pace said Hodge was in stable condition Monday at a Rhode Island hospital. She could not immediately be reached for comment, and it could not be determined if she had an attorney.
(Copyright 2011 by The Associated Press. All Rights Reserved.)