Police nab 3rd suspect in Providence murder tied to rival Boston gangs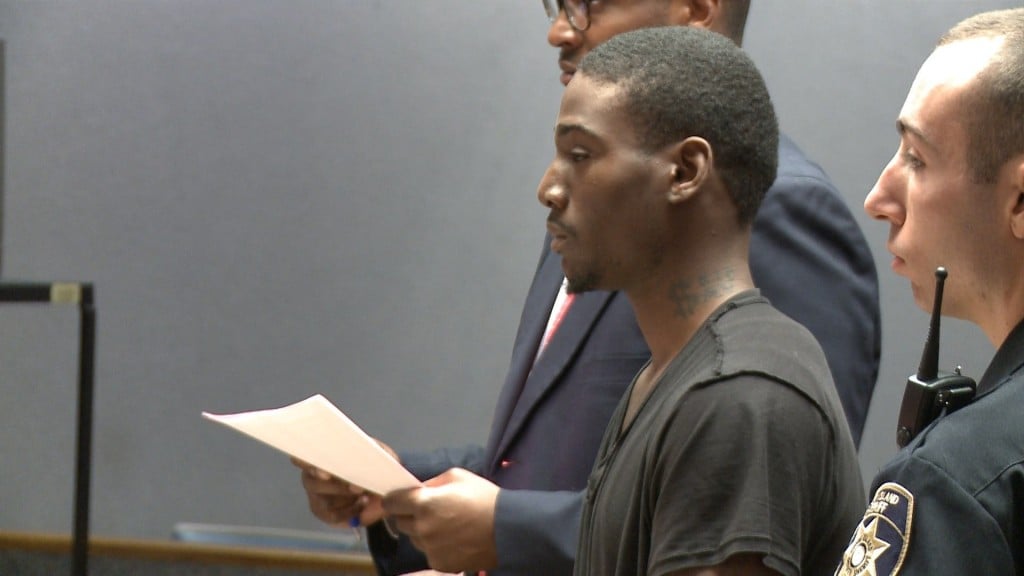 By Alana Cerrone
@Alana_Cerrone
PROVIDENCE, R.I. (WLNE) – After his arrest in Boston last week, 27-year-old Rashawn Banks was arraigned in Providence District Court on 5 felony charges, including the murder of 25-year-old Jacorey Sanders of New Bedford.
Police suspect the murder was fueled by gang rivalry.
According to an affidavit, Banks is a member of the "Lenox Street"gang, and Sanders is a member of rival gang "1850 Wash". Both are involved in an ongoing feud in the city of Boston.
Police say in the early morning hours of June 17, Banks, Anthony Sharpe, George Webb, and at least two other men ran into Sanders outside Ultra Nightclub in Providence.
Officers had to escort Sanders to another part of the city. They believe he was trying to get away from them. He ended up at the Pride Fest street party.
A short time later, surveillance video showed the men chasing Sanders down Pine Street. Banks was leading the group.
Witnesses told police they saw Banks run up to sanders as he was getting in his vehicle and fire shots. He was found slumped over in his car.
Banks' alleged co-conspirators, Webb and Sharpe, were arrested last month.
Police are looking for 2 more suspects.
©WLNE-TV 2018