Police, National Grid, respond to scene of Cranston crash, surrounding area without power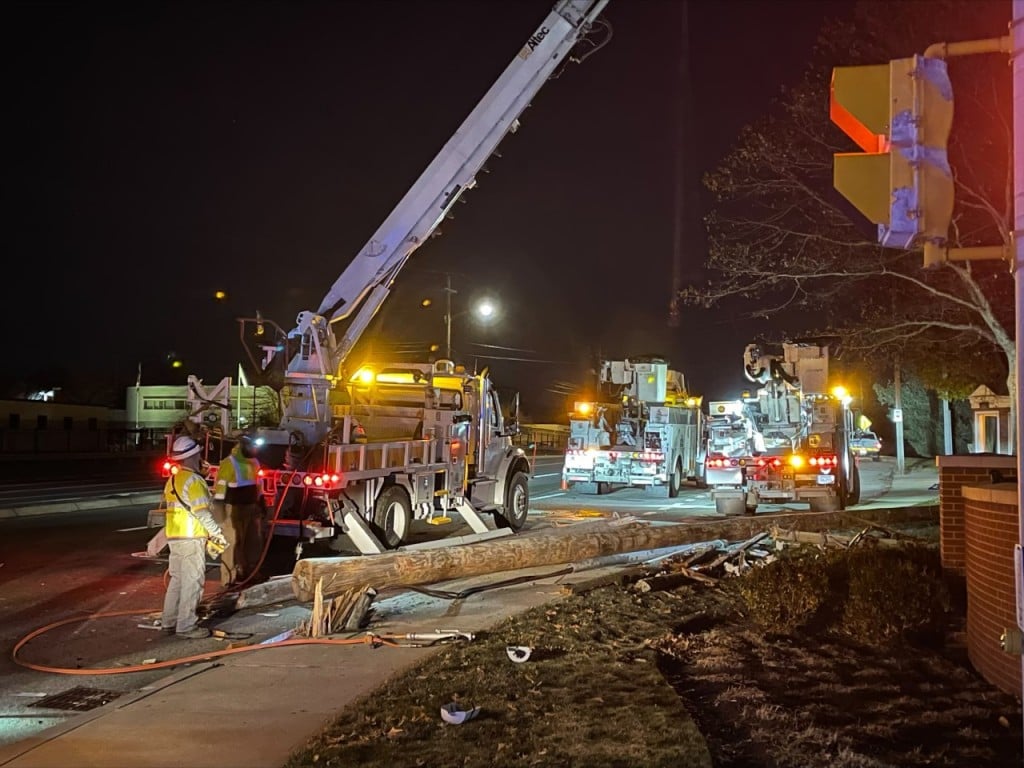 CRANSTON, R.I. (WLNE)- The Cranston Police Department, as well as National Grid, responded to a crash in front of John O. Pastore Center early on Tuesday morning.
Police said that the crash caused a power outage in the surrounding area.
As a result, all sessions at the Rhode Island Traffic Tribunal for Tuesday are cancelled.
Anyone scheduled to appear may appear Wednesday, or can call the clerk's office at 401-275-2700.
An ABC6 crew at the scene said that there National Grid, police, and construction vehicles on site.
Pictures from the scene show that a telephone pole was knocked down during the crash.
The vehicle involved in the crash has been removed from the scene.
The cause of the crash is still being investigated.
This is a developing story, more information will be added as it becomes available.