Police negotiators defuse hostage situation in Providence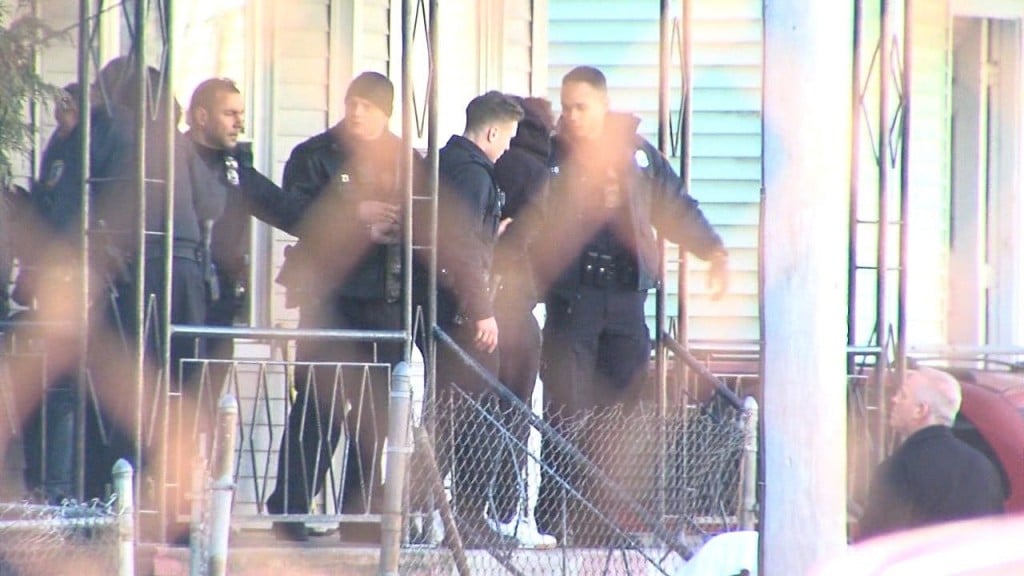 By News Staff
Email: news@abc6.com
Twitter: @ABC6
PROVIDENCE, R.I. (WLNE) – A police presence remained on Norwich Avenue Tuesday morning after a home invasion devolved into an hours-long hostage situation.
According to Providence Police, three suspects entered a Norwich Avenue home overnight and held a family of four hostage.
It took hostage negotiators 8 hours to get the men out of the home.
"Very tense dangerous situation," Chief of Police Hugh Clemens said. "We haven't seen one like this in years."
Officers were called to the scene around 1:15 a.m. Tuesday after a 22 year-old man escaped through a second-story window and called Police. Three hostages, a man, a woman, and an 8-year-old boy, were still inside the home.
Police on scene established a perimeter around the home and a standoff began.
Hostage negotiators eventually managed to talk the suspects into releasing the hostages one by one. None of the hostages were harmed.
One neighbor on scene said a SWAT officer was in his apartment, pointing a gun towards the second floor.
Police said the suspects had nowhere to run to. Providence Police Chief Colonel Hugh Clements said officers had secured houses on either side of the address, as well as the first and third stories of the home.
"The incident was contained and confined to the second floor," said Colonel Clements.
Neighbors said they were shocked by the incident and said the neighborhood has really cleaned up its act over the last few years.
"I'm probably going to get another lock for my door to make sure it's locked every night, because I don't want any unwanted visitors," neighbor Justin Wieselquist said.
According to Police the motive could be drug-related, and if that's the case, Colonel Clements is certain the thieves had the wrong house. The suspects were led out of the house in handcuffs Tuesday morning.
The incident remains under investigation. Connect with ABC6 News for the latest information.
©WLNE-TV / ABC6 2019