Police Officer in MA Helps Deliver Baby Girl
Officer Ashley Baldwin is both a police officer and registered nurse.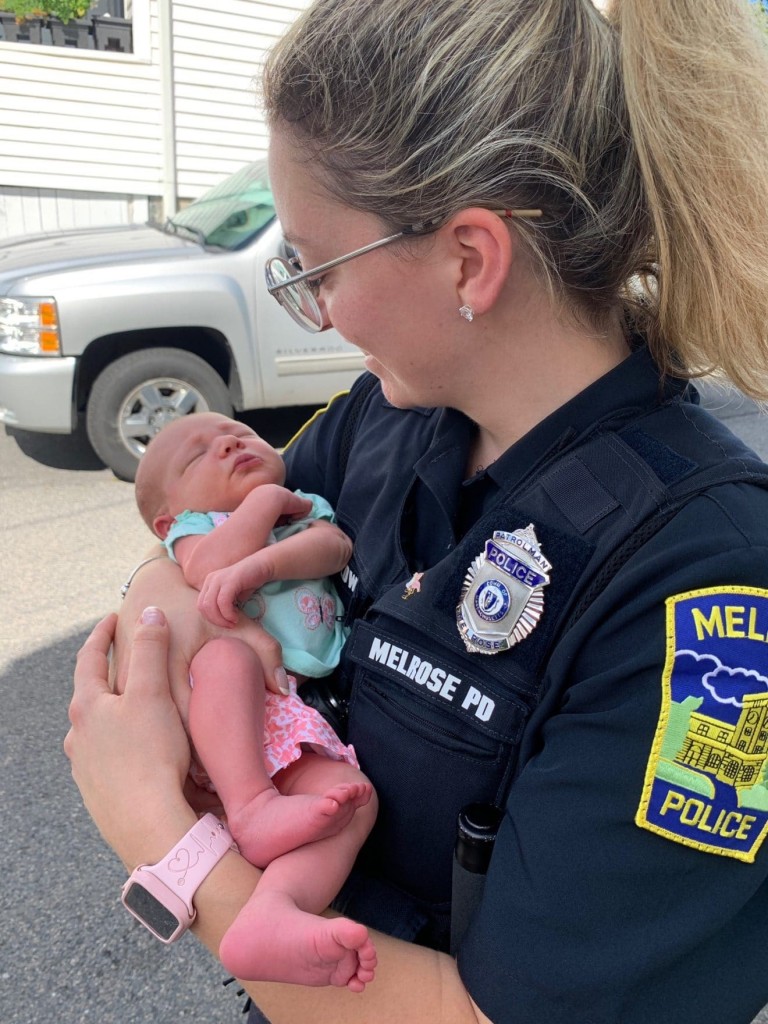 Melrose, MA (WLNE) – A first-year police officer in Melrose helped deliver a healthy baby girl.
Officer Ashley Baldwin responded to a call regarding a woman in labor last Thursday at 3:09 a.m.  Once she got to the home, she found a 38-year-old woman nearing delivery.
Officer Baldwin is both a police officer and a registered nurse. She used the training received from both jobs to assist in the delivery.  Officer Baldwin ensured the baby and mother were doing well before handing them off to the Melrose Fire Department. The fire department took mom and baby to the hospital. They were both released to go home over the weekend.
Officer Baldwin reunited with the baby girl at the Melrose Police Department on Tuesday.  The baby's name is Avery.
Melrose Police say the family approved the release of a couple of photos of Avery's reunion with Officer Baldwin. Aside from that, the family requests privacy.
Officer Baldwin was an ER nurse at Winchester Hospital prior to joining the police department. She still works in the ER of Massachusetts General Hospital.
In a news release, Chief Michael Lyle said, "Officer Baldwin represents an evolving brand of police officer. She is highly-educated with a focus on health and wellness as well as safety and law enforcement."  He went on to say, "I am very pleased with her work, delivering professional services and care to the citizens of Melrose. We are fortunate to have people like Officer Baldwin in our ranks."