Police officer injured in Cranston accident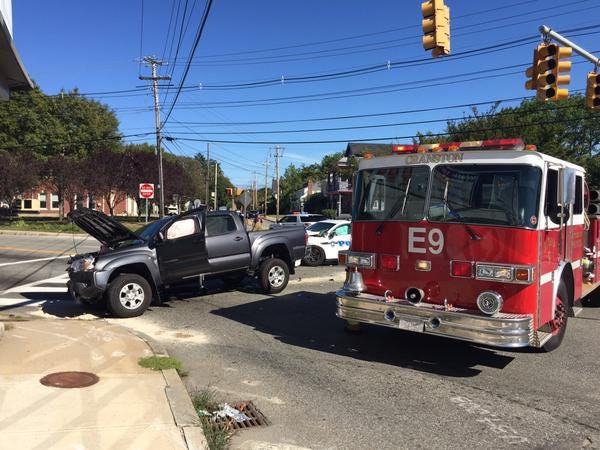 By Stephanie Vargas
news@abc6.com
Cranston police investigate an accident that left a police officer injured Sunday afternoon.
Officials tell ABC 6 a police officer who was responding to a call was traveling westbound on Park Avenue when a pickup truck collided with him as he approached Warwick Avenue around 2:15 p.m.
His identity was not immediately available but he was transported to Rhode Island Hospital with non-life threatening neck and back injuries.
The police department the officer works for was not available.
The driver of the other vehicle was not transported to the hospital.
The cause of the crash is under investigation.
(c) WLNE-TV 2015