Police respond to D-R High School following online threat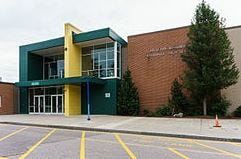 By News Staff
news@abc6.com
Police responded to Dighton-Rehoboth Regional School Monday morning in response to a threat that was made online last week.
A statement was released Monday morning by the districts Superintendent Anthony C. Azar that read," The Dighton-Rehoboth Regional School District received an ambiguous threat made last week on a social media site called ask.fm.
Adhering to district protocol, the Rehoboth and Dighton Police Departments were notified and responded immediately.
Dighton-Rehoboth Regional School District takes all threats seriously.
All safety protocols were followed to ensure the well-being and safety of students and staff.
We would like to thank the Dighton and Rehoboth Police and other area agencies that supported our district safety protocols to ensure a smooth beginning to our Monday morning."
(C) WLNE/TV 2015