Police respond to shooting in West Warwick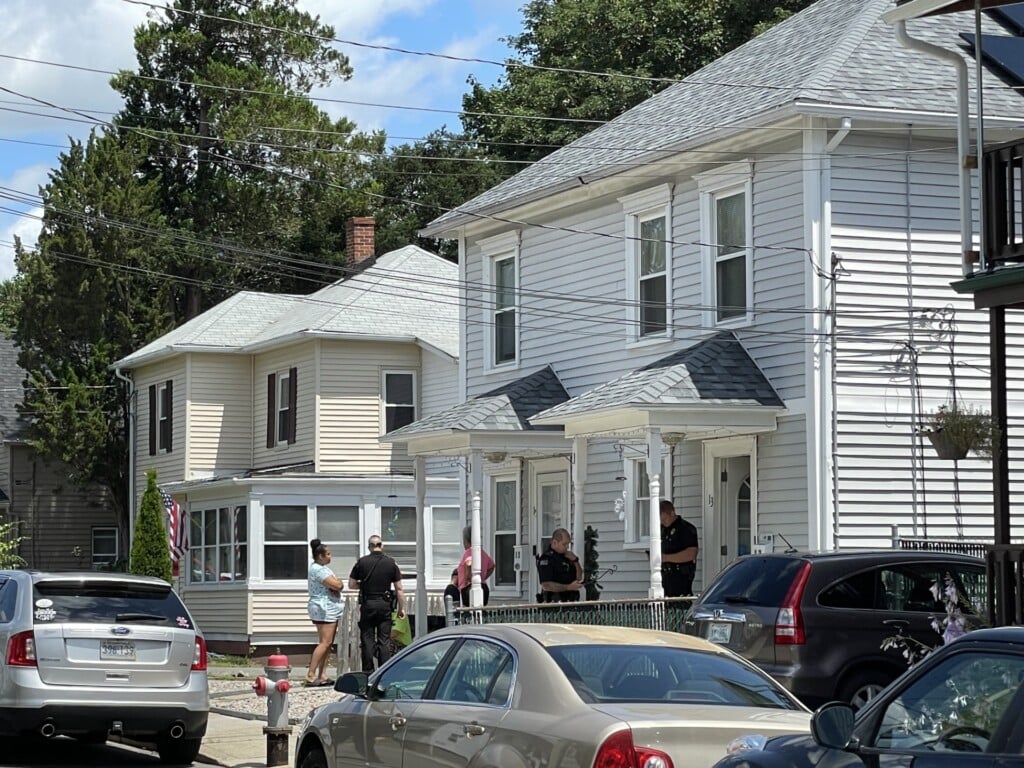 WEST WARWICK, R.I. (WLNE) — West Warwick police responded to a shooting on Capron Street on Saturday morning.
Col. Ernest Lavigne III said that police responded to reports of a domestic disturbance where a 35-year-old woman was shot by her 42-year-old boyfriend.
He said that the victim fled from a residence and ran into a neighbor's house while the suspect chased her and broke into the house.
The suspect also allegedly assaulted two residents in the house.
The female victim was treated for a gunshot wound to her left arm by members of the West Warwick Fire Department.
The male was found a short distance away and was taken into custody.
The suspect was charged with domestic assault with a deadly weapon in a dwelling house, discharging a firearm when committing a crime of violence, failure to relinquish telephone, and three counts of breaking and entering.
A social media post by the West Warwick Police Department said that the scene is secure and there is no threat to the public.
It also said to avoid the area as the police presence may be there for several hours.