Police Search for Federal Hill Stabbing Suspect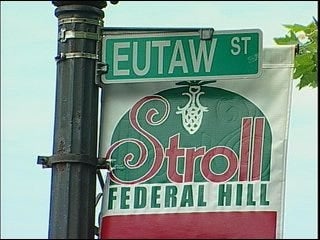 Providence police are also searching for the suspect in a stabbing on Federal Hill.
A restaurant employee was stabbed around 1AM Sunday near the intersection of Atwells Avenue and Eutaw Street on Federal Hill.
The victim, 21-year-old Thomas Mowry of Providence, had just left work. That's when he says the suspect ran up from behind and stabbed him.
The suspect then took off.
Mowry is recovering from serious wounds.