Police search for sexual assault suspects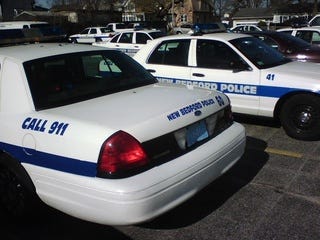 By Tiffany Choquette
tchoquette@abc6.com
Twitter: @ABC6
New Bedford police are investigating two separate sexual assaults that happened in the last week. The latest assault happened this morning, just after midnight.
Police say a 30 year old woman, from out of town, was walking to her car on Hamilton Street when a man came up from behind. He shoved her into her car.
She fought back and suffered scratches to her neck and face. The suspect punched the victim in the face, telling her to "shut up." He then stuck his hands under her clothes and fondled her before taking off.
The woman was treated at St. Luke's for minor injuries.
The suspect is described as a white man. 5–7 to 5–9 with a cleaven shaven, round face. He has a stocky build and his head is almost shaved.
Last Sunday morning, a woman was assaulted in a smiliar manner.
A 30 year old woman from New Bedford was getting out of her car at her home near Brock Avenue in the city's South end, when she saw a man walking in the middle of the street towards her.
He pushed her into her vehicle from behind, then placed his hand under her clothes and fondled her. When she fought him off… the suspect took off.
He is described as a white man with olive skin. He is between 5'6″ and 5'10″. The suepect has a medium build with dark hair and brown eyes. He was wearing a black t–shirt and shorts.
The New Bedford Police Department is asking you to be aware of your surroundings and to call 9–1–1 if you see anything suspicious.
If you have information regarding either assault, you're asked to contact Det. Sergeant Matthew Rayner at 508/991–6300, extension 167.
(C) WLNE–TV