Police search for suspect in West Warwick home invasion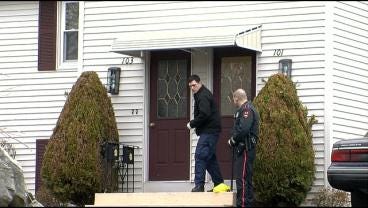 Dee DeQuattro
West Warwick Police are investigating a home invasion that took place on Wednesday morning.
Shortly after 8 a.m. Police responded to 101 Prospect Hill Avenue where a man broke into a home with a gun.
The man living inside the home suffered minor injuries and it is unclear if anything was taken from the home during the incident.
The suspect fled the scene in an SUV and has not yet been apprehended.