POLICE: Sledgehammer Taken to Attleboro Gravestone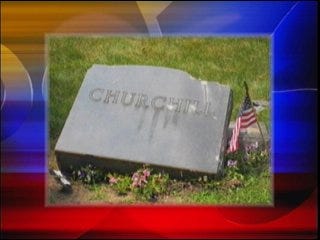 A shameless crime in Attleboro. Police say someone vandalized a gravestone belonging to the family of the city fire chief.
The head stone was knocked over on Sunday.
Police believe the vandal used a sledgehammer to hit the stone.
What makes this story interesting, it apparently happened the same day Attleboro Fire Chief Ron Churchill was featured in the Sun Chronicle talking about his retirement, which takes effect Wednesday.