Police: Teacher's aide fired after straddling, choking student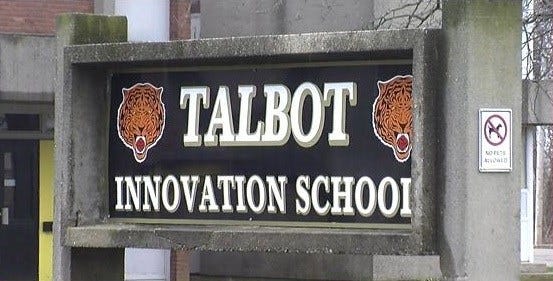 By News Staff
Reporting by Kirsten Glavin
kglavin@abc6.com
@kirstenglavin
FALL RIVER, MA – A teacher's aide in Fall River is being charged after a school officer reported seeing him strangling a student on the classroom floor.
According to the school resource officer who was assigned to Talbot Middle School on March 8, she hear a loud commotion coming from a classroom around 12:25. When she entered the room, she saw the 62-year-old man straddled across a student's chest with both of his hands around the student's neck.
"He picked him off the floor and threw him to the ground. In throwing him to the ground, he smashed his head off the cement and straddled him and told him, 'If you fight me back, I will punch you in your face,'" said the students mother, Nicole Brennan.
The officer immediately separated the two and sent the student to the nurse for evaluation.
"She had to shoulder him off my son in order to get him free from this mans grasp," Brennan added.
It's reported that the teacher's aide had an altercation with one student, and when the second student intervened, he was taken to the floor, hit his head, and was then choked.
The teacher's aide left the building and was immediately terminated. He was summoned into court for strangulation and assault and batter with a dangerous weapon.
The school contacted the student's guardian and Department of Children and Families. Meanwhile, Brennan says her son is getting professional help, to cope with what happened. "You can see when he remembers things that happened.. he has flashbacks, he clenches up, he starts to cry he turns red to the face," she said.
© WLNE-TV 2016