Police urge drivers to be cautious as several districts head back to school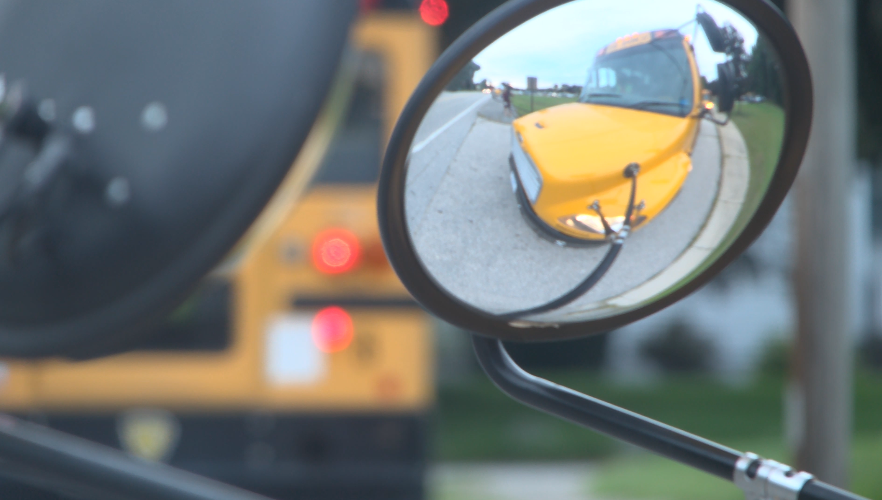 WARWICK, R.I. (WLNE) — Local police departments are warning drivers to remain cautious as students return back to the classroom fully in-person for the first time in over a year.
"We're kind of going back to a normal setting with the traffic flow and the school buses out, so there will be a lot more school buses out on the roadway," Traffic Unit Sergeant Aaron Kay with the Warwick Police Department said. "The state got away from the social distancing which is good, so we're going to have a lot more buses out there and just want the motorists to be aware."
Police say it's been a long time since drivers dealt with normal school traffic and are reminding people to stop for buses even if you're on the other side of the road.
The Warwick Police Department is one of many with a video monitoring system that catches drivers running through bus stop signs. Since 2016, Warwick has issued nearly 700 tickets.
"250 dollar minimum fine," Sgt. Kay said. "And it could be more than that if you've already had previous fines in the past. Mandatory court date and you do have to miss a day of work."
Most of all, Sergeant Kay says you're protecting children's lives.
"The first couple weeks are always a little more congested with the traffic flow so we ask you to be patient and try and give yourself extra time if you're able to until things get sorted out and everyone gets used to their new routines to and from school," Sgt. Kay said.