Polisena Sr. swears in son as Johnston mayor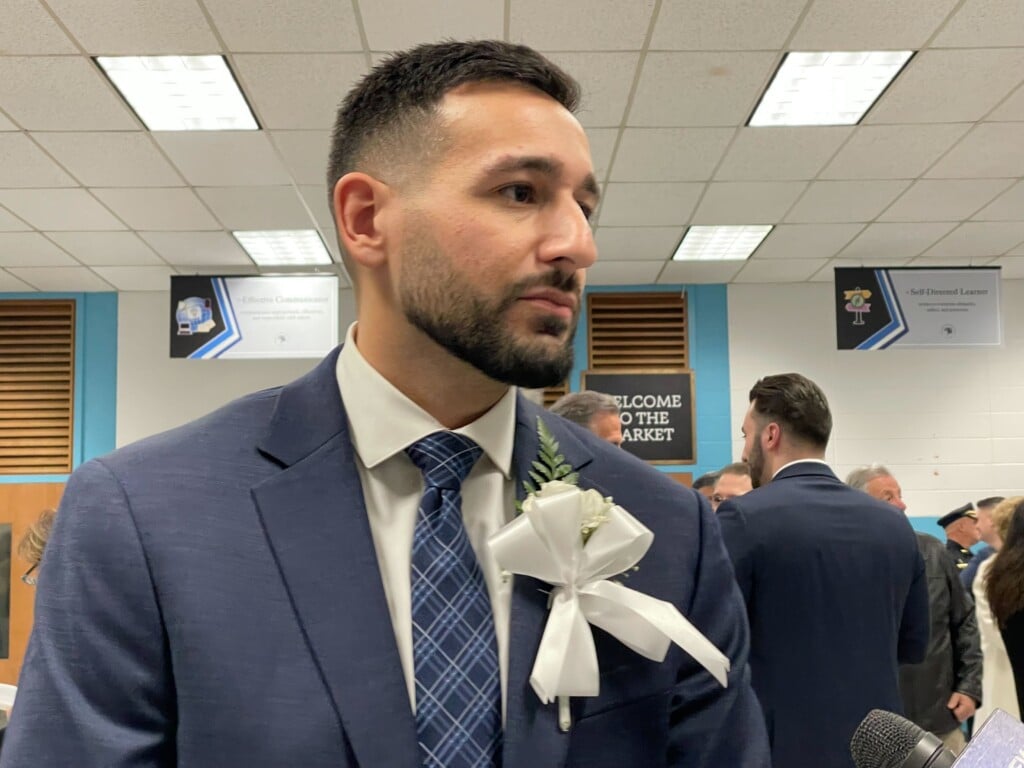 JOHNSTON, R.I. (WLNE) — Mayor-elect Joseph Polisena Jr. was sworn in as Johnston's mayor by his father, Joseph Polisena Sr.
The inauguration ceremony was one for the history-books as the mayor, Polisena Sr. swore his son into office at Johnston High School, Monday.
Polisena Jr. requested his father be the master of ceremonies of the inauguration ceremony which made for an emotional transition.
Featured speakers spoke highly of both Polisenas throughout the night and noted many of the great accomplishments for Johnston under the now former mayor.
Polisena Sr. said, "Administering the oath of office to him, to an office I held for 16 years — Its bittersweet."
He followed up by saying, "It was emotional for me but — he's very respectful to people and he's got the compassion for this, for being mayor and holding this position."
Polisena Jr. shared his thoughts with ABC 6 News about taking his father's place in office.
"Its not a testament to [the] last name, its a message about stable taxes, good public education — its a message that resonates with everybody so I'm proud of the mandate I've received from the voters." he said.
Polisena continued, "Its special coming from him and he's a great teacher but I'm going to do my own thing when I'm in there."
Members of the Johnston Town Council and School Committee were also sworn in with the new police and fire chiefs.