Political analyst weighs in on watchdog report on Trump and Ukraine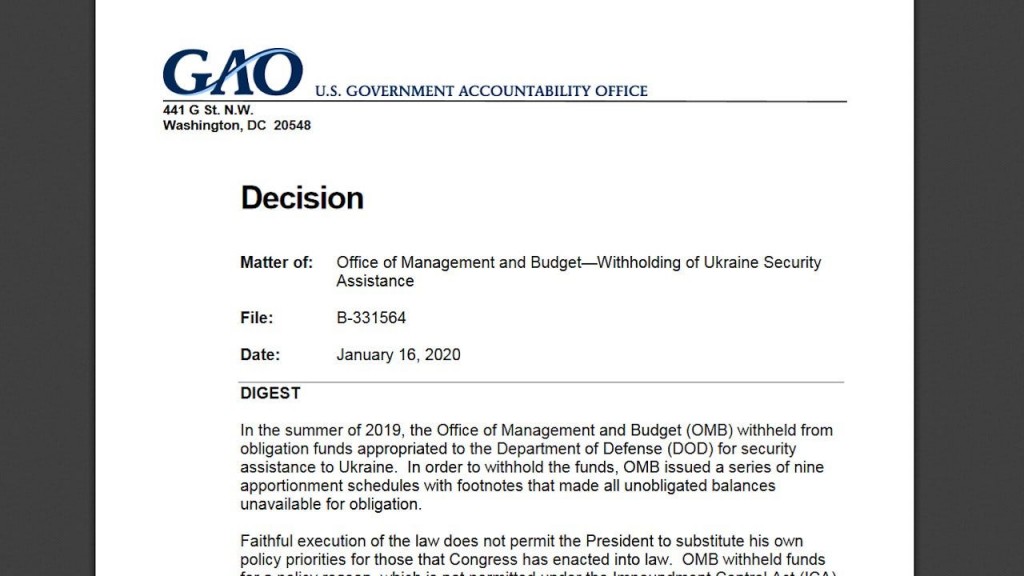 Twitter: @BComakABC6
PROVIDENCE, R.I. (WLNE) – A report Thursday by the U.S. Government Accountability Office that said it was illegal for President Trump to withhold aid from Ukraine could complicate the impending impeachment trial.
"The president's actions at the center of our impeachment articles, withholding congressionally approved military aid from Ukraine, was illegal," said Speaker of the House Nancy Pelosi Thursday.
The GAO's report says that White House Budget Office violated the law when it withheld the aid.
"You could argue the noose is tightening," said Providence College Political Science Professor Joseph Cammarano.
That law, known as the Impoundment Control Act, affirms Congress's power to make budgetary decisions, and prevents the president from changing or impounding that money for policy reasons.
That's the issue at the very center of the impeachment trial.
"The watchdog report is a very serious transgression that's being claimed that the president engaged in," explained Cammarano. "That's not something that we should take lightly. But I am afraid we are taking it lightly."
Cammarano says the report could further complicate things for Republicans, especially their moderate members.
They will have to decide whether or not to allow further evidence, and witnesses, to testify at the impending trial.
"The hope is that there will not be many or any witnesses," said Cammarano. "But this makes it a little more difficult because of the nature of the report that might lead senators to say, 'We have to investigate more.'"
In a statement Senator Sheldon Whitehouse urged the senate to allow witnesses and further evidence at the impeachment trial.
Friday morning, Senators Reed and Whitehouse will be discussing the trial ahead of its start on Tuesday.
We'll have the latest updates for you as things develop.
©WLNE-TV/ABC 6 2020