Political expert previews State of the State address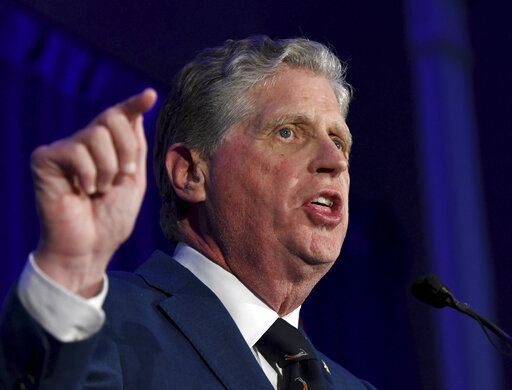 PROVIDENCE, R.I. (WLNE) — During his inaugural address and throughout his campaign, Gov. Dan Mckee has mentioned his momentum builds off of accomplishments that include a strong COVID bounce back and a secure economy among other projects.
"We're saving Superman and breathing new life in the downtown Pawtucket and we're just getting started," Mckee said during his inauguration.
A trend political analyst Dr. Adam Myers expects the governor will continue tonight in his address.
"In his view the state of the state is strong and I expect him to say something a long those lines," Myers said.
While his accomplishments are strong, his approval rating has been quite the opposite.
A Morning Consult survey shows McKee is the fourth least popular governor.
Myers said that's due in part to his involvement in an FBI investigation with The ILO contract.
"My sense is that a lot of Rhode Islanders don't know the details but they're aware of it," Myers said.
So, how can McKee turn that around?
Myers said that starts with how he addresses topics a top the minds of Rhode Islanders.
A topic he expects to hear a lot of tonight is affordable housing and how much will be spent to solve it.
"The house speaker clearly wants to invest more money in public housing I think there's some difference between the house and senate on that. I don't know where the governor stands on the issue I hope he lays some of that out tonight," Myers said.