Poll: Democrats and Republicans neck-and-neck in primaries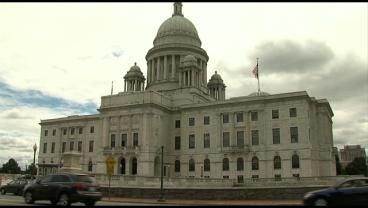 By: Dee DeQuattro
Email: ddequattro@abc6.com
Twitter: @deedequattro
A new Brown University poll shows that the Democratic and Republican Primaries for Governor are extremely close.
The poll conducted by the Taubman Center for Public Policy at Brown University shows that State Treasurer Gina Raimondo and Providence Mayor Angel Taveras are in a statistical tie for the Democratic nomination, with Clay Pell trailing far behind. Raimondo is in a slight lead with 29.4% to Taveras's 25.8% and Clay Pell's 9.6%. 35.2% of voters remained undecided. The poll has a plus or minus 4% margin of error.
According to the poll results Raimondo is more popular among male voters and women are equally divided between the two candidates.
As for the Republicans, Ken Block and Allan Fung are in a statistical dead heat as well with Allan Fung polling at 31.4% and Block polling at 36% with a margin of error of plus or minus 10.6%. 38.5% of likely Republican primary voters say they are undecided.
On other issues the poll revealed that 47.6% of people support legalizing small amount of marijuana while 39.3% oppose it. When it comes to the state's economy the outlook is bleak with 92% saying it is not so good or poor.
When it comes to other local politicians Sen. Jack Reed has the highest approval rating with 55.3%, Sen. Sheldon Whitehouse has a 40.6% approval rating, Rep. Jim Langevin has a 40.1% approval and Rep. David Cicilline carries a 26% approval.
395 likely Democratic primary voters responded to the poll and 86 likely Republican voters responded.
(C) WLNE-TV 2014