Poll places Raimondo on least popular governor list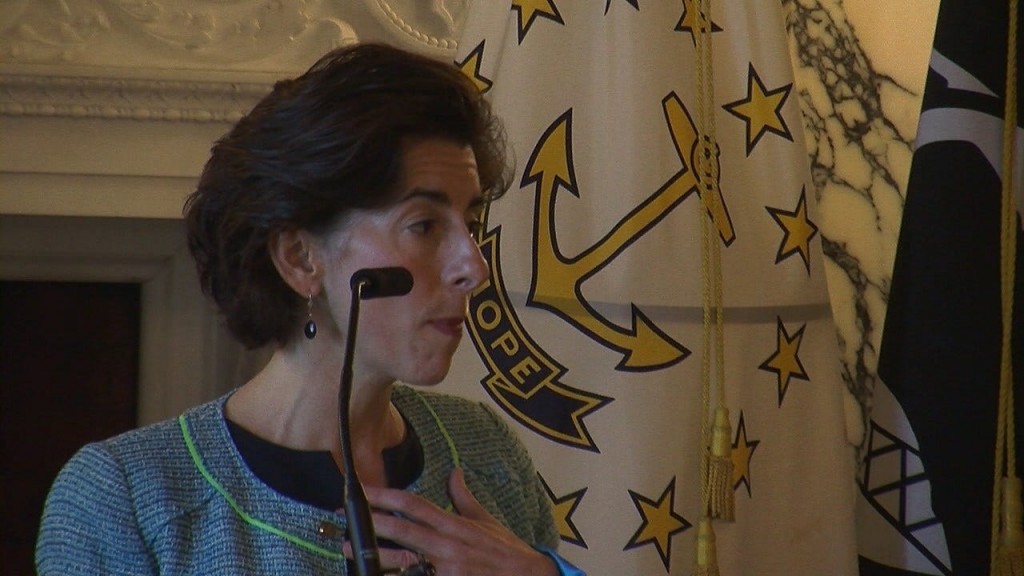 A newly released poll by Morning Consult places Rhode Island Governor Gina Raimondo on a list with the nation's top 10 most unpopular governors.
"There's no time to be discouraged," said Raimondo.
The poll numbers show 53 percent of those polled disagree with the job Raimondo is doing. In just one year her disapproval numbers went up 14 points.
"I don't follow the tick tock of those ups and downs," said Raimondo. "The numbers I look at are 6,000 jobs created last year, half the students at CCRI are going for free because of the scholarship program."
The decline is not all that surprising to PC Political Science Professor Bob Hackey.
"I think given the overall state of the economy and the recent controversies we've had I'm not surprised," said Hackey.
Hackey specifically points to the cooler, warmer debacle, the accelerated passage of the truck tolls and most recently Raimondo's trip to California where she held a campaign fundraiser on a business trip for the state.
"I think certainly when you're hearing a lot of push back from the public you do need to re-evaluate some of those plans," said Hackey.
Last month a Brown University poll showed the Governor's approval in the 30's. Despite the negative numbers, Raimondo tells us she's not concerned.
"I feel quite good. It's a year into it. There's a mountain of work ahead of us," said Raimondo.
While Raimondo is on the worst approval list, Massachusetts Governor Charlie Baker ranks number one in the country for approval ratings.
(C) WLNE 2016