Ponds and Streams Getting Stocked for Fishing Season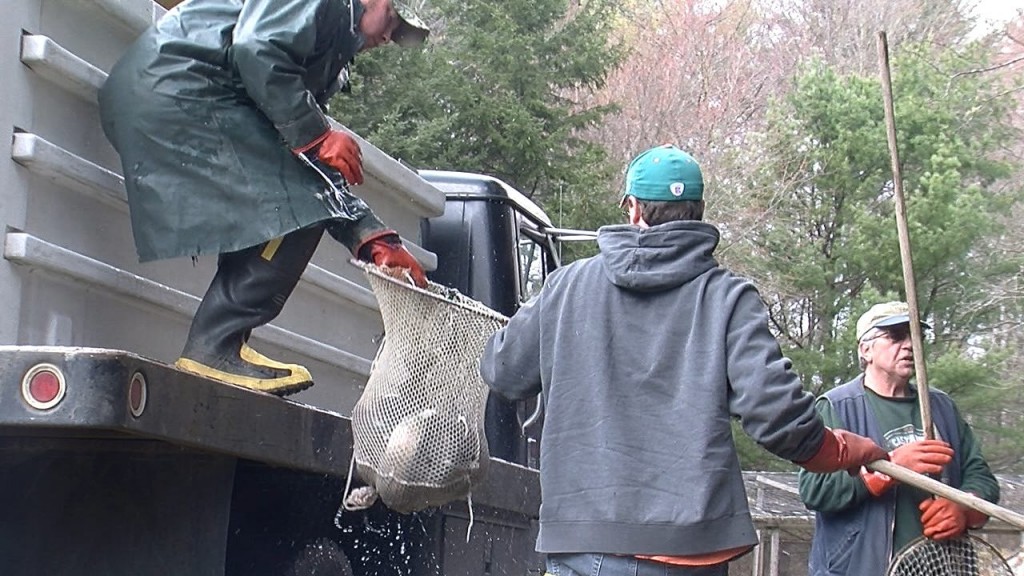 With the start of fishing season quickly approaching, 80,000 hatchery raised trout are being stocked into local ponds and streams.
Peter Angelone, the Principal Biologist of Hatcheries for the DEM explains, "what we do every year, is we get about a quarter of a million eggs. We put them in the hatch house, we hatch them out of the eggs, have them in tanks inside until they reach about four inches long."
Once the trout reach four inches, they are dispersed between the four hatcheries in Rhode Island. When the trout reach the desired weight to be released, they are counted, collected, and loaded into the truck once again. Lastly, the trout are released into over 100 ponds and streams in preparation for the expected 20,000 anglers who will show up to fish on opening day which is Saturday, April 14.
Angelone says, "this year should be an average year. Most of the fish we are putting in are a pound, a pound and a quarter per fish. And, it was a good year for growing, we have good numbers."
Fishing licenses are required for anglers fifteen and older. They can be purchased at any city or town clerks office.