Pope Francis appoints new Coadjutor Bishop of Providence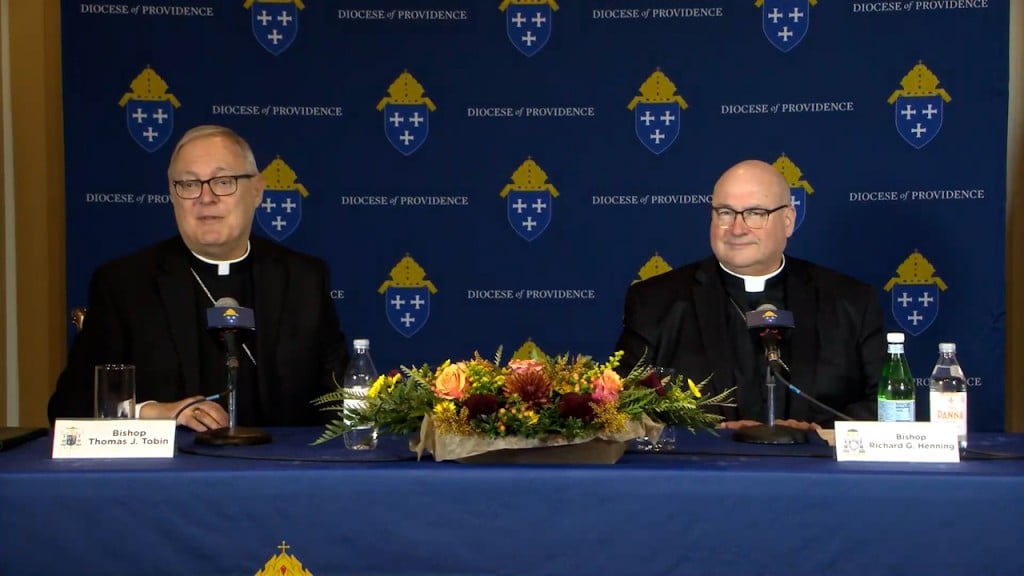 PROVIDENCE, RI. (WLNE) — Pope Francis has appointed Most Rev. Richard Henning, as Coadjutor Bishop of Providence.
He will have the right of succession after current Bishop Thomas Tobin.
"This diocese does really amazing things for the poor, for Catholic education, for the accompaniment of people in difficult moments in their lives so that's exciting to know that I could be a part of that, and help that in someway," Bishop Henning told ABC6.
Tobin turns 75 in April, which is the church's mandatory retirement age.
Henning is from Rockville Centre, New York. He was ordained as a priest in 1992.
"I am most grateful to our Holy Father, Pope Francis, for approving my request to have a coadjutor bishop appointed for the Diocese of Providence," said Tobin.
As coadjutor, Henning will assist Tobin "much like an auxiliary bishop" but will succeed the 74-year-old as Providence's next bishop, when Tobin's resignation is accepted by the pope.
"We are grateful to the Diocese of Rockville Centre for sharing with us such a good, talented and faithful bishop like Bishop Henning," said Tobin.