Pope Francis greeted in U.S. by fans, president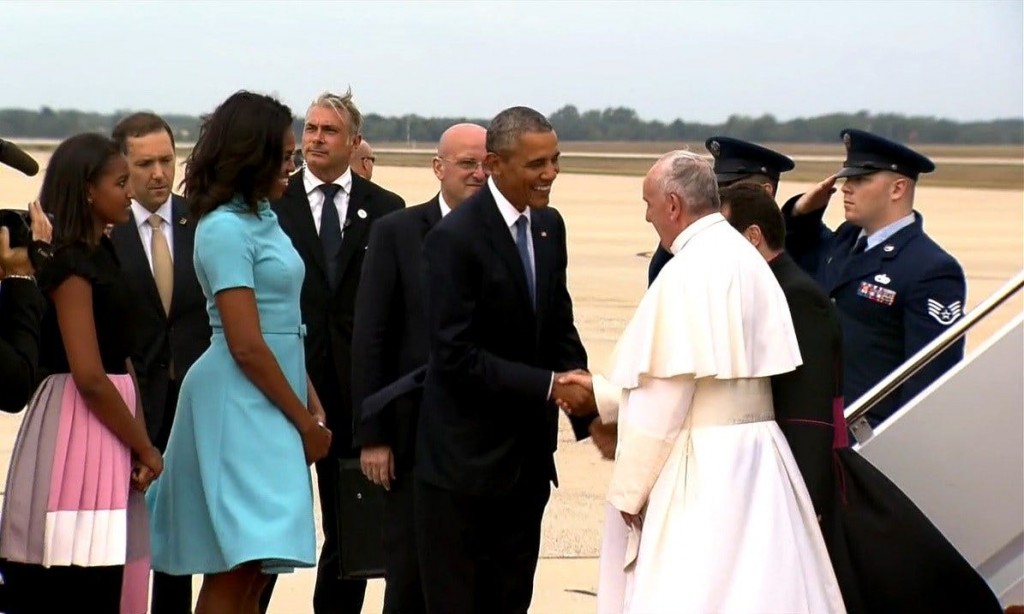 By The Associated Press
news@abc6.com
WASHINGTON (AP) _ Pope Francis has been greeted warmly and officially to the United States.
Crowds at Andrews Air Force Base in suburban Maryland cheered as the pope's plane touched down. Francis emerged to thunderous cheers, taking off his white cap as he descended the stairs
Later, Francis emerged from the airport terminal along with President Barack Obama and first lady Michelle Obama. The president waved to the crowds as he accompanied his wife and daughters to the red carpet at the front of the plane.
Francis left the base in a Fiat subcompact instead of a limousine. He promptly rolled the windows down, allowing him to look out and smile at the watching crowds.
Outside the terminal, many in the crowd cheered a jubilant, "Ho, Ho, Hey, Hey, Welcome to the USA."
© The Associated Press/WLNE-TV 2015