Portland Edges P-Bruins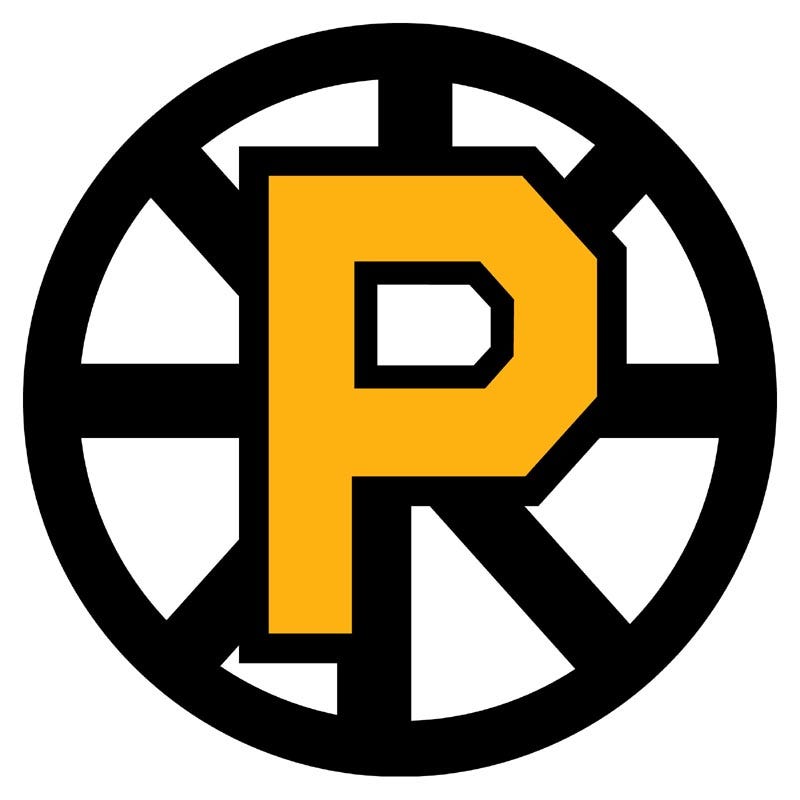 Ken Bell
P-Bruins news release…
BRUINS FALL TO PIRATES 2-1
Providence Outshot Portland 49-31 in Loss
Portland, ME — The Providence Bruins fell to the Portland Pirates 2-1 this evening at the Cumberland County Civic Center. Ryan Spooner scored the lone goal for Providence.
After missing the last five games to injury, rookie forward Spooner opened up the scoring at 8:05 of the first frame with highlight-reel, unassisted goal. The Bruins outshot the Pirates 15-11 at the end of the first.
At 4:09 of the second period, Andy Miele, former teammate of Carter Camper at Miami University, skated right through the slot and beat Niklas Svedberg with a wrist shot, tying the game 1-1. Despite some quality chances, including volleys in front of Mark Visentin, Providence couldn't capitalize.
Despite three power play opportunities in the third period, Providence, who ranked 19th (15.6%) in the league on the man-advantage, could not capitalize with the extra attacker. Svedberg made a huge save with under ten minutes to play to keep the score tied, but Jordan Szwarz found the back of the net at 16:13 to give the Pirates a 2-1 lead. The Bruins couldn't convert on last minute chances and fell to the Pirates 2-1, dropping their second straight.
Svedberg suffered the loss, making 29 saves, while Visentin's 48 saves were enough for the win.
Providence returns to The Dunk on Friday versus the Portland Pirates. The puck drops at 7:05 p.m. for Koozie Night. The first 2,000 fans in attendance will receive a free koozie courtesy of Uncle Bob's Self Storage. The P-Bruins' complete season schedule can be found on www.providencebruins.com.
Providence Bruins ticket packages are on sale now for the 2012-13 season. To purchase tickets of for more information, call the P-Bruins ticket office at 401-273-5000 or log on to the team website at www.providencebruins.com.
For all the latest Providence Bruins news, updates and special offers, become a fan of the P-Bruins on Facebook at www.facebook.com/providencebruins or follow the club on Twitter at www.twitter.com/AHLBruins.

— Bruins —