Portsmouth Police seize over 700 marijuana edibles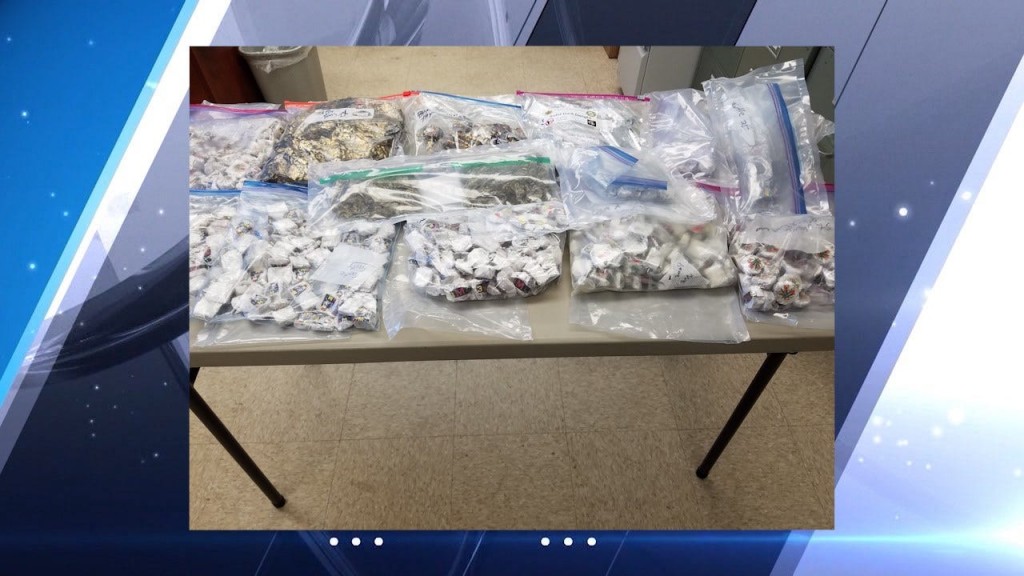 By: Rachael Perry
Email: rperry@abc6.com
Twitter: @RachaelABC6
PORTSMOUTH, R.I. (WLNE) — Portsmouth Police officers seized over 700 edible marijuana candies Saturday night.
The 'luck of the Irish' was not with David Myrick, who was seen by officers swerving in and out of the breakdown lane on Route 24 North near Boyd's Lane around 12:15 a.m., on St. Patrick's Day.
Portsmouth Police said Myrick "displayed signs of intoxication, failed DUI testing and was placed under arrest for suspicion of driving under the influence." But during a subsequent search of his car, officers found a 'pot of gold,' of individually wrapped marijuana candies.
Names like: 'Tangerine Mango, Pina Colada, Pineapple Pomegranate and Tootie Fruity,' were marking the edibles.
In addition, officers seized a some of money and over 2 ounces of marijuana.
Myrick was charged with:
Driving under the influence.
Possession of marijuana.
"Myrick may face additional charges as the RI Attorney General's Office is reviewing the case," said Detective Lieutenant Michael C. Arnold.
No further information is available at this time.
©WLNE-TV/ABC6 2018