Portsmouth's Matt Sewall Helps Run Bryant Past Wagner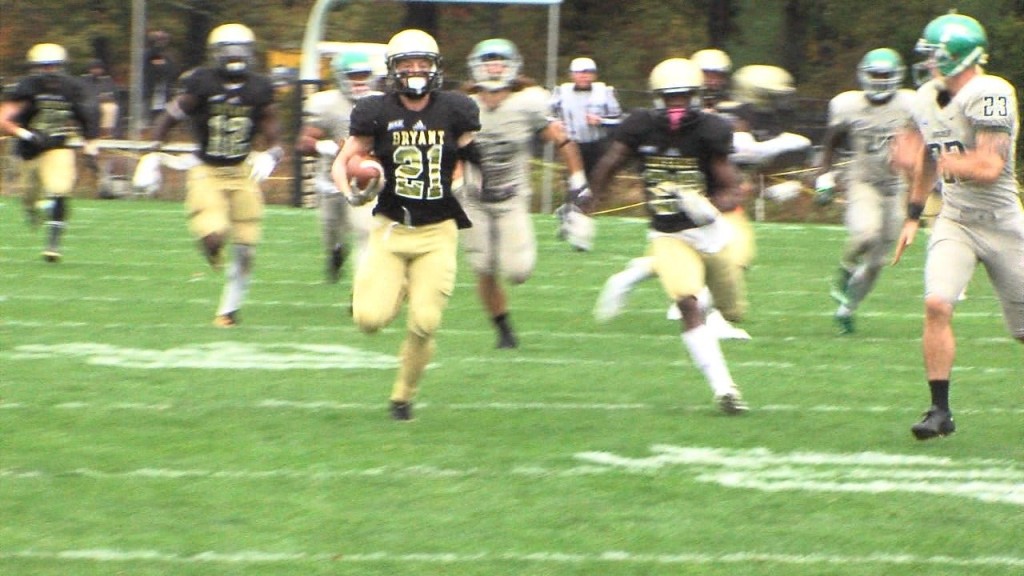 SMITHFIELD, R.I. (AP) _ Dalton Easton threw for one touchdown to set a program record, Matt Sewall scored on a 97-yard kickoff return and Bryant beat Wagner 27-17 on Saturday.
Easton now has 57 career touchdowns to leap Charlie Granatell. Easton needs just 581 yards to break Granatell's passing record of 6,984 yards.
After Wagner pulled to 13-10 late in the third quarter, Sewall returned the ensuing kickoff for a score. He broke a tackle at the 20-yard line, raced to midfield and cut it back across the field with blockers in front. Sewall also returned the second-half kickoff 60 yards but was forced out of bounds by the kicker. He had 180 yards on four returns.
Wagner was within three points early in the fourth quarter, but Bryant answered on its next drive when Taylor Barthelette caught a 23-yard pass from Easton for a 27-17 lead.
Easton was 14 of 25 for 172 yards with an interception for Bryant (3-4, 2-1 Northeast Conference).
Alex Thomson threw for 230 yards for Wagner (4-3, 2-1), including a 32-yard touchdown pass to Andre Yevchinecz in the fourth.