Portuguese man-of-war stings beachgoer in Narragansett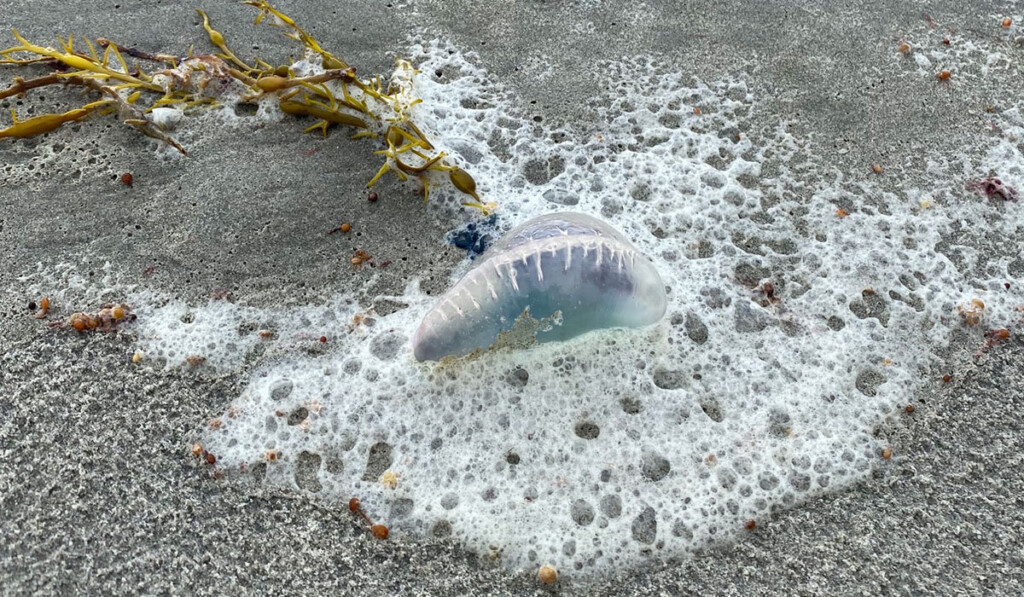 NARRAGANSETT, R.I. (WLNE) — A Portuguese man-of-war stung a beachgoer in Narragansett, according to the Department of Environmental Management.
Mike Healey, who's with the DEM, said the incident happened Tuesday at Roger Wheeler State Beach. The person's condition wasn't immediately known.
So far, Healey said they've counted about 20 man-of-wars at Scarborough North and South beaches in Narragansett and a handful or more at Roger Wheeler State Beach.
While it wasn't known how many were reported, Healey said these jellyfish-like creatures were also found at East Matunuck State Beach in South Kingstown.
What happens if you get stung on a state beach?
Healey said all of the lifeguard stations have spray bottles of vinegar for immediate treatment.
"For some reason, it's about chemistry. The poison that's in the Portuguese man-of-war stinger is neutralized when you pour white vinegar on it," he explained. "So, all of our lifeguards and First Aid stations will have bottles of vinegar."
The DEM warned beachgoers Tuesday of man-of-war sightings.
Purple flags will be flown at state beaches to warn swimmers of the dangers of the jellyfish-like creature.
According to the National Ocean Service, the man-of-war is a species of siphonophore. It has tentacles that average 30 feet long but can extend to about 100 feet. While their stings rarely kill people, they're very painful.