Postal Service Lists 3,600 Retail Outlets for Study, Possible Closure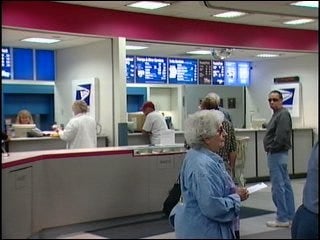 WASHINGTON (AP) – Already strapped for cash, the Postal Service is considering closing more than one in 10 of its retail outlets.
Last year the post office lost $8 billion. The agency is preparing to announce Tuesday that it will take a look at more than 3,600 local offices, branches and stations for possible closing.
The post office operates more than 31,000 retail outlets across the country, but in recent years business has declined sharply at many of these locations as first-class mail moved to the Internet.
On top of that, the recession led to a decline in advertising mail.
Most of the offices that face review are in rural areas, but postal official say they are looking into alternative service, such as locating offices in businesses, town halls or community centers.
Copyright 2011 by The Associated Press. All Rights Reserved.
Read more about the US Postal Service's study here. Click for the Rhode Island and Massachusetts lists of outlets up for study.