Marijuana forum at Brown helps to answer legalization questions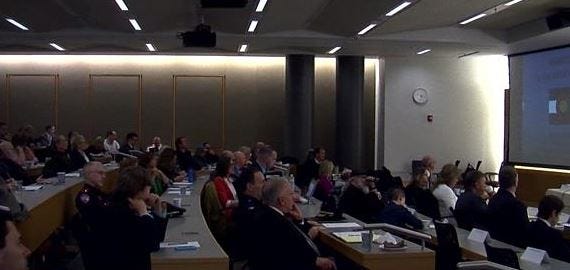 By: Kainani Stevens
Questions were answered today about the potential legalization of recreational marijuana in Rhode Island. Brown University Medical School hosted a forum which was designed to address what we do and don't know about legalizing the drug. According to Rhode Island Attorney General Peter Kilmartin, the process is constantly evolving.
"My goal is to prompt questions from Rhode Islanders and throughout this country about the lessons that are still being learned in states that have legalization," Kilmartin said.
The panel included representatives from Colorado and Washington, where marijuana has been legalized for personal use. Marley Bordovsky, from the Denver City Attorney's office, helped to clear up a common misconception.
"We still see the black market is alive and well, it's just a bit more hidden now, so it's harder to regulate," Bordovsky said.
Another piece of advice – collaboration is key.
"I can only say as advice that all state, local, federal and city agencies need to collaborate. There is no way we could have done it without coming together as a city. I think that's the key to it," Bordovsky said.
This forum is perfectly timed, as legalization proposals are making their way through the State House and giving lawmakers the chance to weigh whether or not such a step is right for Rhode Island.
© WLNE-TV / ABC6