Power outages decreasing in Rhode Island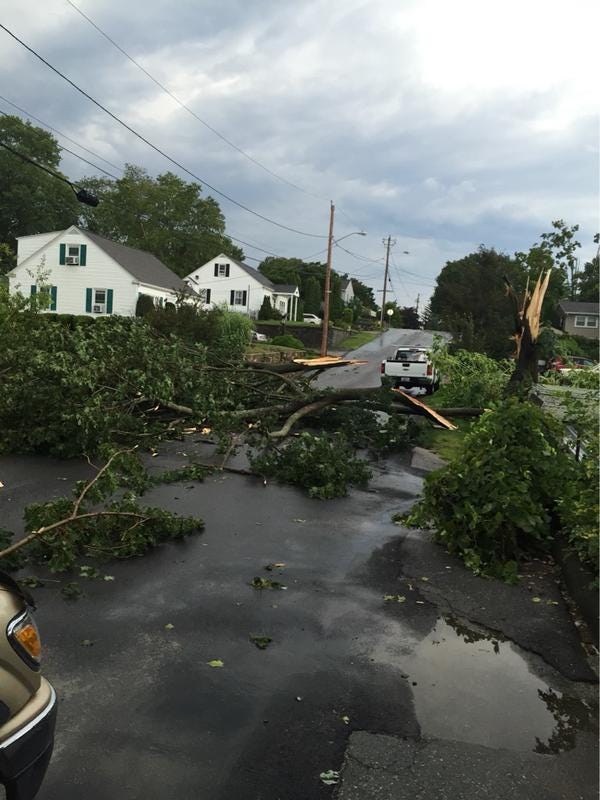 By News Staff
Reporting by Ana Bottary
abottary@abc6.com
The power outages in Rhode Island continue to decrease Friday after thousands were without power for over two days following Tuesday's strong thunderstorm.
By Wednesday afternoon, about 30,000 Rhode Island customers and about 1,000 Massachusetts customers remained in the dark.
People in Warwick, as well as in Cranston, were hit the hardest and saw the most damage and outages. Some have been without power over 48 hours.
"I didn't think this was predicted at all, I've never seen anything like this in Rhode Island," said Warwick resident, Susan Lisi.
Lisi says water was pouring in through her windows from the torrential rains before the power went out. She had to throw away almost all the items in her fridge after hearing power many not be restored for another day or so.
Regardless, she stays positive, "It's warm but it's not terrible, things could be worse."
Many areas sustained extensive damage from fallen trees, knocking down power lines, crushing vehicles, houses, and uprooting yards.
Neighbors on Weetamoe Drive are in disbelief of the destruction the storm left behind.
"We've been talking with neighbors and trees have been down in our back yard too. Even during the other storms I don't think we have ever seen this much damage," said resident, Tim Corley.
The Red Cross has stepped in to help residents deal with the aftermath, setting up a shelter at Warwick Vets High School Tuesday night providing residents with food, electricity, and a place to sleep. With many outages still in Warwick Wednesday night, they have extended the shelter services.
"As we were looking at National Grid's times, they kept rolling along. We do this always in partnership with the city, and after working with the city, we decided it would be best that people still have a place to go," said Elizabeth McDonald, Senior Director for Red Cross Emergency Services.
As of 10 a.m. Friday morning, only about 130 customers are still without power in Rhode Island, a huge decrease from the 120,000 that were reported without power Tuesday morning.
National Grid had originally hoped to have power restored to everybody by Thursday, but they are still working tirelessly into Friday.
© WLNE-TV 2015