Powerball jackpot swells to $425 million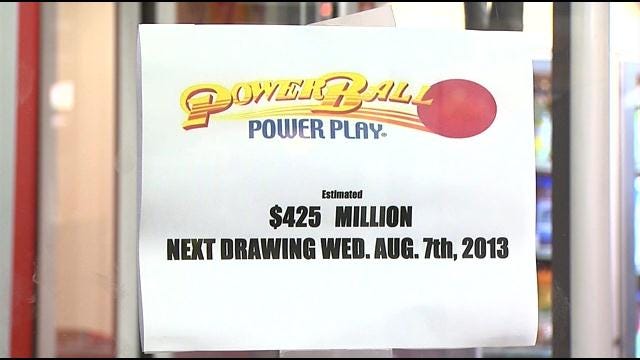 By: Melissa Toupin
The estimated $425 million jackpot for Wednesday's drawing would fetch a single winner a lump-sum payment, after taxes, of about $244.7 million.
Rhode Island is no stranger to lucky lottery winners. A Newport woman won the $336 million dollar Powerball jackpot last year. At the time that was the third largest jackpot ever.
The record for Powerball was a $590.5 million Powerball jackpot which was won in May by a Florida woman.
The world's highest lottery jackpot was a $656 million Mega Millions prize which was sold in March of 2012.
The odds of matching all six numbers are 1 in 175 million. 43 states participate in Powerball.
(C) WLNE-TV 2013
Information provided by ABC News, AP