Powerball Ticket Sold at Newport Stop and Shop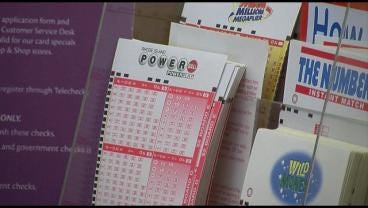 If you tried your Powerball luck at Stop and Shop on Bellevue Avenue in Newport, run home and check your ticket. The winning numbers were sold there on Saturday night, but the winner has yet to come forward.
"The buzz is I think it's a little anxiety to find out who it was," store manager Duane Maitland said. "We're excited that it was sold here and we're really looking forward to finding out who it was."
Whoever it was walked up to the cash register and bought three sets of Powerball numbers, totaling to $9. Now that person is $336 million richer.
"That's the biggest thing," Maitland said. "We have a lot of regulars and a lot of happy customers so hopefully it was one of them."
Although the customers mulling around the store today had losing numbers, they did have some advice for the winner of Rhode Island's biggest jackpot.
"Cash your ticket and leave," one customer said. "If not, you're going to have a lot of family you don't know you have."
Once the winner comes forward, they will have a tough decision to make. They can either take a lump sum of $210 million or take the full $336 million in cash payments over the next 30 years.
In both cases, the winner will pay 31 percent of the prize in taxes to the state and federal governments.