Practice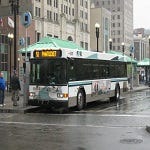 By: Associated Press
PROVIDENCE, R.I. (AP) _ An $8.2 billion state budget proposal is facing its first major test in the Rhode Island General Assembly, and school funding, business tax cuts and a proposal to default on debt relating to 38 Studios could be riding on the outcome.

The House Finance Committee is scheduled to debate and vote on the budget proposal Tuesday.

Governor Lincoln Chafee's recommended budget includes $40 million more for public and higher education and a proposal to gradually reduces the corporate income tax from 9 to 7 percent.

Some of those details are bound to change as lawmakers put their mark on the budget.

The budget also includes a $2.5 million debt payment for the state's failed investment in 38 Studios. But some lawmakers want to default on the state's obligation.